6 Piece Cabinet Set N52158 - Professional 3.0 Series Heavy Duty
Product Dimensions (mm) 2330 Width x 610 Depth x 2100 Height, Product Weight: 327 kg total. Huge cupboard storage capacity with a useful worktop.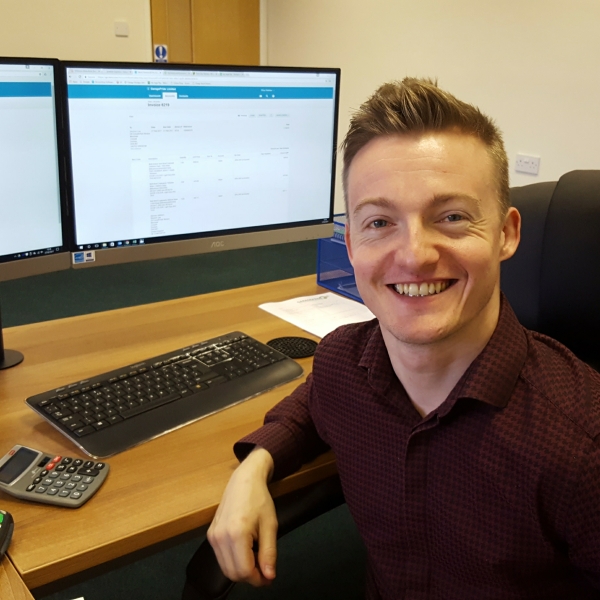 Buy securely online, or by telephone on 01743-742028 during office hours



For product advice, please speak to Ricky (right), Ken or Rich
We are happy to provide garage interior designs and detailed quotations
This hugely strong and capacious set is ideal for the back wall of a single garage.
This 6-piece Pro Series cabinet set is made from 18 gauge steel fully welded frames and 19 gauge double wall doors. The redesigned full length easy grab handles on the fully lockable doors offer a great modern look for any garage. The floor cabinets come with 5cm adjustable feet to keep cabinets level, or you may choose to mount the cabinets on the wall.
Supplied as individual cabinets on pallets for you to arrange as you wish. Cabinet sets are efficiently packaged with nested cabinets to reduce shipping and delivery costs, hence the highly competitive price.
Specifications:
Product Dimensions (mm) 2330 Width x 610 Depth x 2100 Height
Product Weight: 325 kg total
Features:
Heavy-duty 18-gauge steel
Heavy-duty powder-coat finish
Stain and scratch resistant
Black cabinet trim and dark grey cabinet doors with stylish chrome accents
Inner steel walls for added strength and durability
Set Includes:
1 x Multi-use Locker
Total weight capacity: 450kg
Includes 4 easy-to-adjust steel shelves that can be repositioned in 2.5cm increments
Includes 2 adjustable multi-peg hooks and 1 strong clothes rail
Shelf capacity: 136kg each
Easy access cut-out for cables at the bottom of the locker
Full length locking mechanism locks door top and bottom
Easy-to-grab handles on double wall steel door
1 x 5-Drawer Tool Cabinet
Included leveling legs increase height from: 90.2 - 95.3cm height
Optional caster kit included
Total weight capacity: 450kg
Includes 5 full extension drawers with foam drawer liners, on double ball bearing soft close slides.
Top 4 drawers weight capacity: 45kg each
Bottom drawer weight capacity: 90kg
Single locking mechanism locks all drawers simultaneously.
3 movable drawer dividers in each of the top 4 drawers lock into place to create various configurations.
Easy-to-grab handles on double wall steel doors.
1 x 2-Door Base Cabinet
Total weight capacity: 450kg
Includes an interior pull-out shelf with soft close drawer slides
Easy access cut-out for cables at the bottom of the cabinet
Fully lockable
Easy-to-grab handles on double wall steel doors
2 x Wall Cabinets
Included light valance extends cabinet to 60cm height
Includes one shelf, adjustable in 2.5cm increments
Shelf capacity: 45 kg
Cabinet weight capacity: 90 kg
Fully lockable
Easy-to-grab handles on double wall steel doors
1 x Bamboo Block Work Top
Solid Bamboo top to be mounted on top of the base cabinets
Back to the Top