Garage Floor Tiles, 6mm Thick PVC, Graphite - Concealed Joint Slate Texture
500mm x 500mm For those who prefer a less pronounced joint between tiles then the 6mm tile is the perfect solution. This tile has a slate effect texture that looks good in a wide variety of locations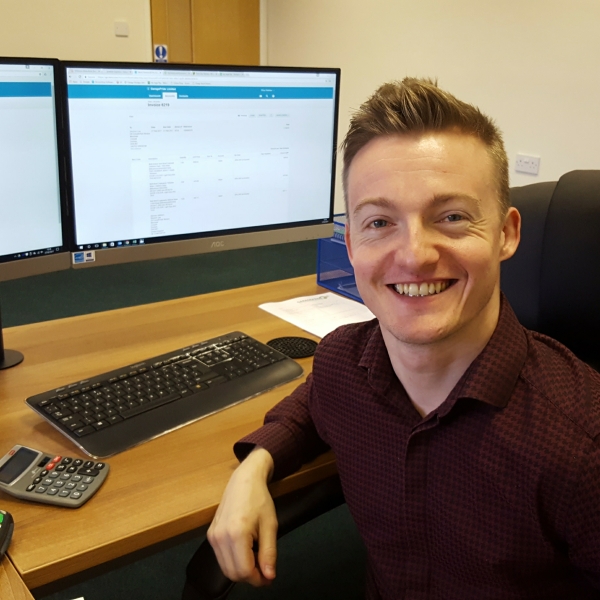 Buy securely online, or by telephone on 01743-742028 during office hours



For product advice, please speak to Ricky (right), Ken or Rich
We are happy to provide garage interior designs and detailed quotations
For those who prefer a less pronounced joint between tiles then the 6mm thick 500mm x 500mm tile is the perfect solution. These are available only in the stylish "graphite" colour.
The same proven jointing method is used but is hidden beneath an overlap leaving just a narrow "V" visible. However, please note that the concealed joint tiles do require a perfectly flat floor with little unevenness and few protrusions. In the event that this tile is likely to be heated by direct sunlight then we would highly recommend the use of Uzin MK92S tile adhesive. 
This tile has a slate effect texture that looks good in a wide variety of locations, not only garages.
Best quality virgin PVC with a 10 years warranty
100% recyclable with a projected life span of 20 years
Odour free, unlike cheaper recycled tiles
Virgin PVC provides the best appearance, durability and stability.
Larger size for fast coverage - exactly 4 tiles per square metre
Unaffected by automotive fluid spills
Creates an attractive, dust-free, insulated and more comfortable garage environment
Easy to clean - sweep and mop
Loose laid - take it with you if you move
Easily cut with wood-working hand tools
When calculating the garage area, round up each dimension to the nearest 0.5 metres to allow for trimming loss.
Price per tile including delivery to the UK mainland.
Back to the Top