Napoleon PRO 500 Built-In Grill BIPRO500RBPSS-3-GB
SOLD OUT! For the time being.
Built-in Prestige PRO™ 500 Propane Gas Grill Head with Infrared Rear Burner, Stainless Steel. Free Napoleon cover and Rotisseri kit included.
Dimensions: 
Aperture Required
30.7"W x 20.6"D
781mm x 524mm

Buy online or by telephone on 01743 742028 during office hours
Need advice or a detailed quotation? Call one of our garage interior design and installation experts.


Buying a Built-In Grill Head means that you can have your steak and eat it too. The Napoleon Built-In Prestige PRO™ 500 Propane Gas Grill Head with Infrared Burner provides unparalleled performance and durability without skimping on style. Shining stainless steel construction makes this grill durable while chrome accents gleam with luxury. The LED Spectrum NIGHT LIGHT™ control knobs illuminate the control panel in a colour to match your mood, with near endless possibilities. This grill isn't just good-looking; get the most versatile grilling experience, whether you are grilling low and slow or searing something scrumptious; you'll know it's a Napoleon with the iconic WAVE™ cooking grids and proximity lighting. Use the integrated infrared rear burner for succulent rotisseried meals. Perfect and professional, the PRO™ 500 Built-in Grill Head is the ideal addition to your outdoor gourmet kitchen.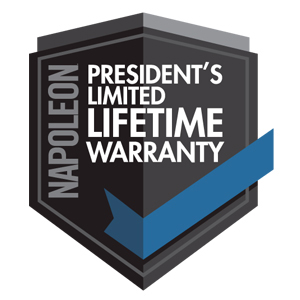 21.7 kW
4 Stainless Steel Main Burners
Cooking Area 71 x 46 cm
RGB Spectrum NIGHT LIGHT™ Knobs with SafetyGlow
Stainless Steel Iconic WAVE™ Cooking Grids
LIFT EASE™ Roll Top Lid
Infrared Rear Rotisserie Burner
Dual-Level Stainless Steel Sear Plates
Instant JETFIRE™ Ignition
Interior Grill Lights
Proximity Lighting Display
Need a hand?
Give us a call on...
01743 742 028