7mm Tile Ramps - For Virgin PVC Tiles
Add these to the garage or workshop entrance to provide a tidy ramp up to the 7mm thick tile.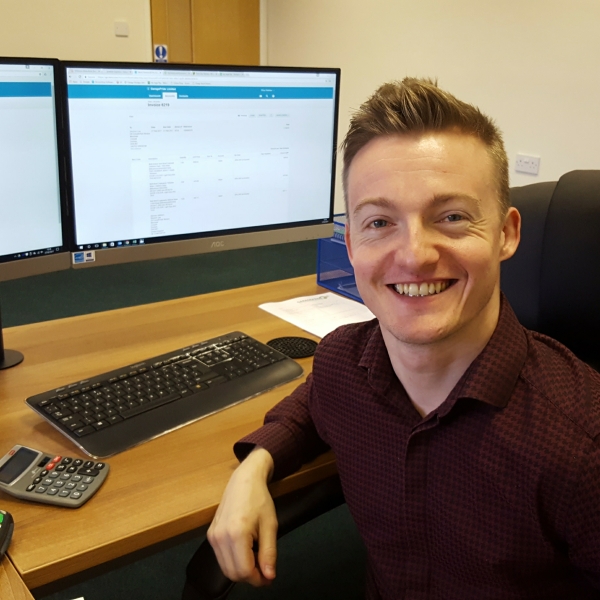 Buy securely online, or by telephone on 01743-742028 during office hours
For product advice, please speak to Ricky (right), Richard or Ken
Garage Interior Designs - Detailed Quotations - Installation Services


12 months 0% finance available - residential only
An attractive and functional finish to the front edge of your tiled floor providing a ramp at the entrance to your garage or workshop.
Measure the width of the garage door(s) in metres and multiply by two to get the correct number of ramps (each ramp is 50cm long).
The depth of the ramp, front to back, is 9cm.
Back to the Top