Garage Vacuum in Black GV220B
The wall mounted model GV-220B GarageVac saves valuable floor or wall space and keeps the vacuum tools at your fingertips. You won't lose any tools or misplace the hose everything is in one spot ready to clean.

Buy online or by telephone on 01743 742028 during office hours
Need advice or a detailed quotation? Call one of our garage interior design and installation experts.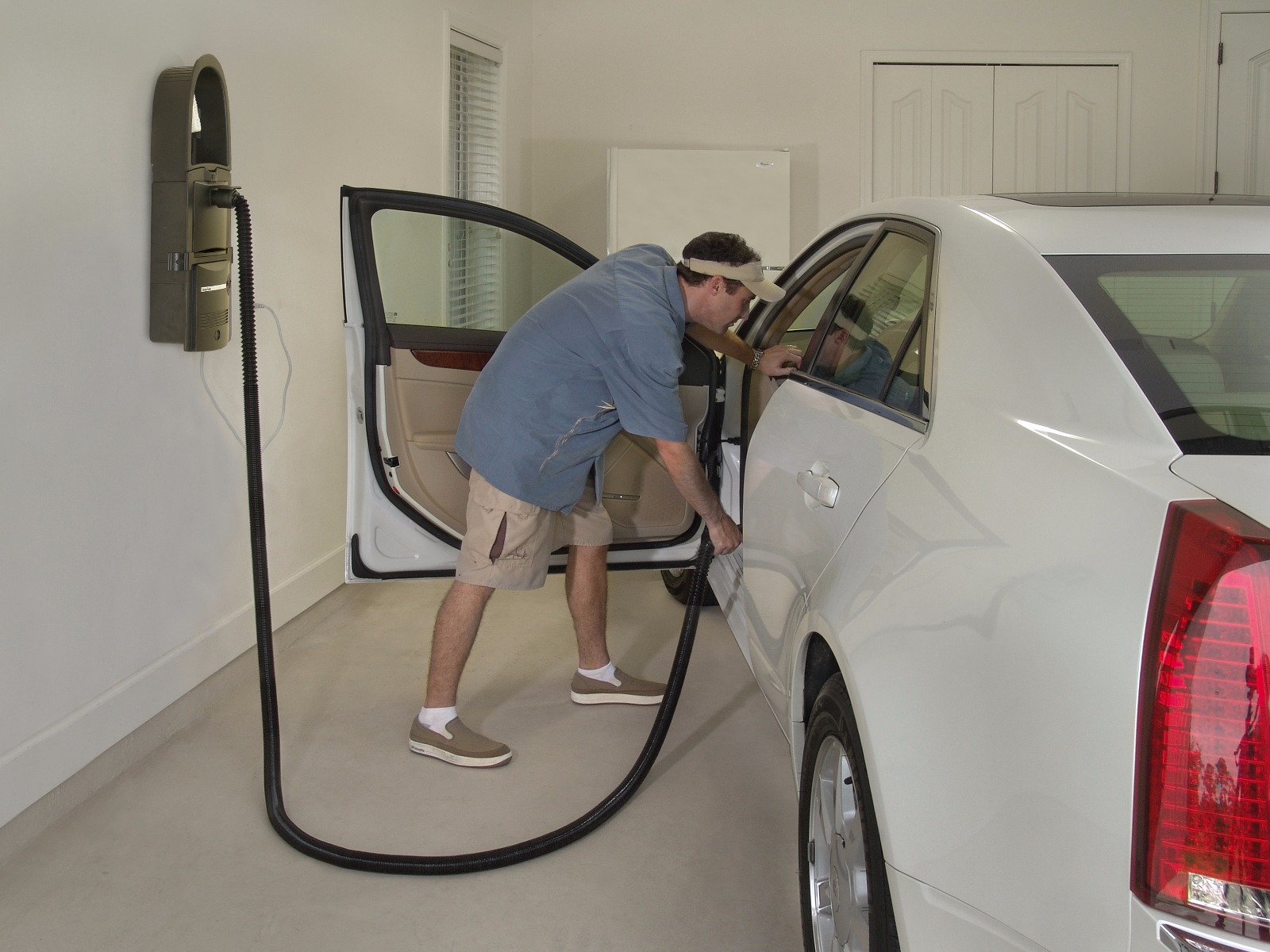 The GarageVac car vacuum tackles even the most ground in dirt and dust.
Wall-mounted for convenience, it's ready to go, with a range of tools in a holder and wall bracket. The hose stretches out to 12 metres, and the 1300 watt twin fan motor operating at 25,000 RPM ensures maximum suction.
This vacuum cleaner power unit comes with an unusually long 6 years warranty.
It takes about 10 minutes to install on a solid wall via four keyhole slots on the rear of the unit. Fixings are supplied.
As well as the unique 12 metres stretch hose, it includes an adjustable telescoping aluminium wand, crevice tool, dashboard brush, upholstery tool and floor tool. The stretch hose shrinks from 12 metres to just 2.4 metres for easy storage. All GarageVac accessories are designed for optimal space saving.
It is supplied with a UK three pin plug.
Please note that some images show the GarageVac unit in colours, however it is only available in black.
Need a hand?
Give us a call on...
01743 742 028