GaragePride Ltd was established in 2007 and is now a leading provider of garage cabinets, floor tiles and wall storage solutions despatched nationally within the UK. 
We have a deep understanding of the requirements in both the residential and commercial sectors, and are able to redefine and repurpose residential garages and commercial workshop interiors with the benefit of our interior design and space planning service, utilise our range of durable garage flooring and storage products.  To date we have supplied cabinets, wall storage or floor tiles for in excess of 10,000 domestic garages and commercial workshops in the UK.
Whilst all our products are available to purchase online, with a great choice of products and a secure ecommerce facility, we also provide added-value services such as garage interior design and on-site installation covering much of the country.
We are a passionate and enthusiastic team in the office whose number one objective is to provide a friendly and engaging service helping prospective customers to select the products that best meet their needs. Please take a look at our customer reviews to see how successful we are at doing this.
We look forward to hearing from you.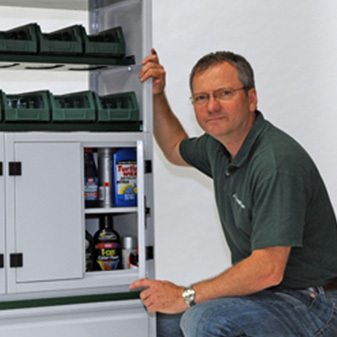 Ken Evans
Technical Advisor
GaragePride was formed in 2007 by Ken Evans following his 35 years of experience in engineering, marketing and customer services.

He started out in a mechanical engineering role with a Rolls-Royce division before moving into the sales and marketing of electronic products. He became MD of a leading vehicle telematics company, latterly owned by Daimler Chrysler, throughout the nineties and onwards.

As a result of working in demanding and competitive environments he, and his enthusiastic team, is totally committed to providing 100% customer satisfaction.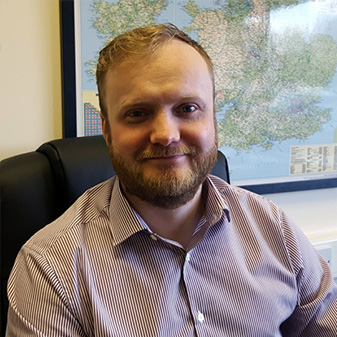 Richard Evans
Interior Design and Marketing Support
Richard uses a CAD system to create and render fantastic garage interior designs for prospective customers. He costs them out equipping Sales with everything needed to put together an exciting proposal.

He also manages the our website's content, products, prices and user experience liaising with the development company if more technical developments are required.

He monitors search engine performance and manages pay per click advertising and social media activity.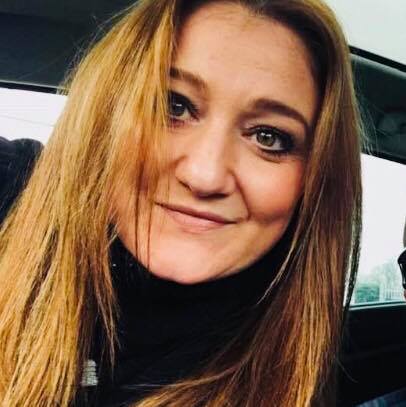 Kelie Montgomery Otway
Customer Service and Projects
Kelie oversees customer services and to manages installation projects.

She previously worked for one of the UK's largest industrial racking manufacturers and has experience of implementing wide aisle pallet racking and drive in racking with overall responsibility for the successful planning, execution, monitoring, control and closure of all projects. This experience will serve her well at GaragePride.
We're here to help
We are always happy to provide assistance with the selection of products on our website, and to discuss the differences between the various product options. Please give us a call.