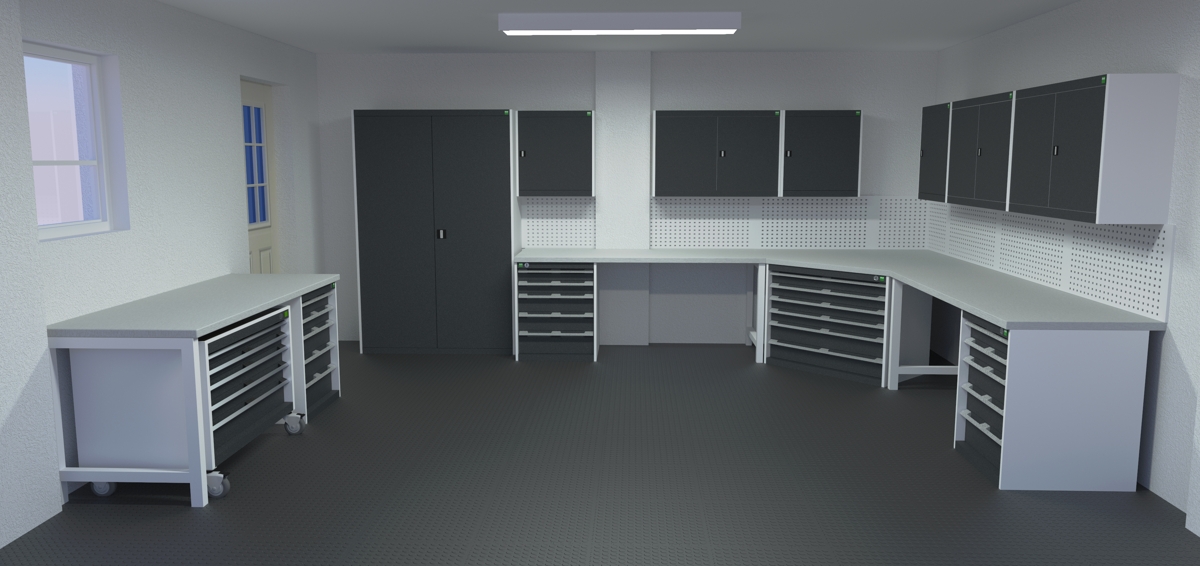 Garage Interior Design
A free, no obligation, garage interior design service
Whether you wish to carry out a complete garage makeover, or simply need help laying out and visualising a row of cabinets, then we provide a telephone consultation and design service.
We can normally provide an interior design proposal very quickly based upon your own photographs and a dimensioned sketch of your garage or workshop supported by a telephone consultation. The rendered visualisation of Bott Cubio cabinets on the right was arrived at in just this way requiring two layout iterations until we arrived at the customer's exact requirements. This layout of cabinets and graphite grey floor tiles is now providing our customer with excellent service in his garage in Ireland.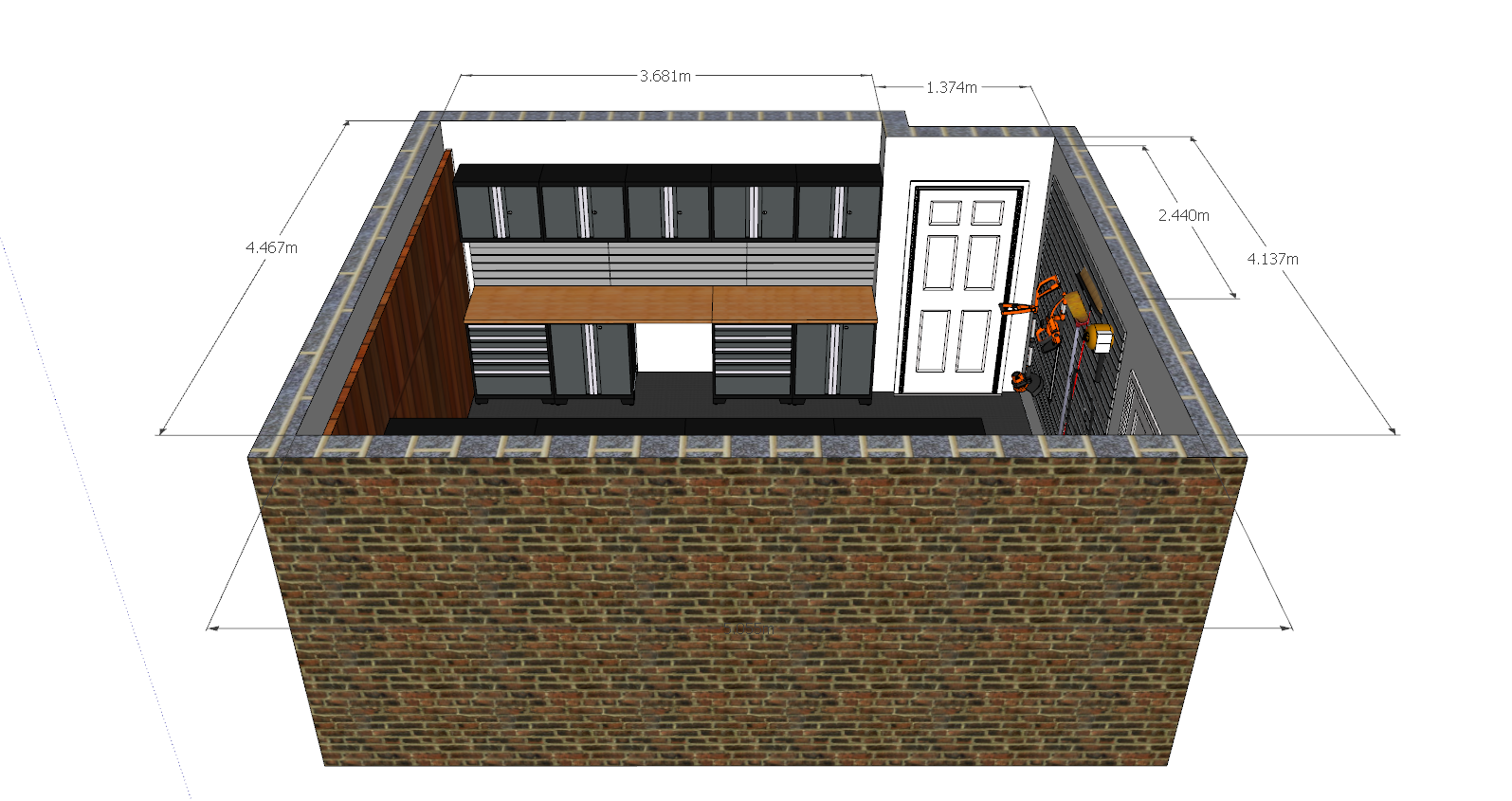 Surveying Your Garage or Workshop in More Detail
In the event of particularly complicated requirements, then we will visit you at your home or business to discuss your cabinet requirements in more detail and to survey your garage or workshop. By doing so we can acquire a deeper understanding of your storage and functional needs and make sure that any pipework, wiring and boilers that may need boxing in are taken into consideration.
Our Installation Service
Many of our customers are very practically minded and take great satisfaction in unpacking and installing a selection of cabinets with the assistance of a friend or relation. The cabinets are designed to facilitate DIY installation, and the interlocking tiles are quick and easy to lay.
However, if time and inclination are in short supply, then we can provide an installation service to make the whole task as painless as possible. Our installers have wide experience of garage fit-outs including wall storage, tile laying and on-site fabrication if required.