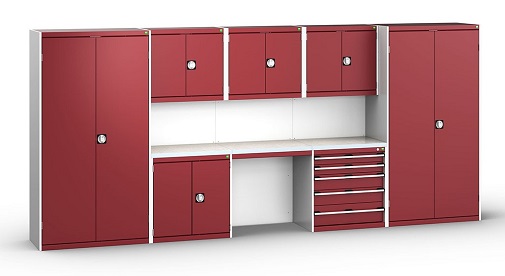 Bott Cubio Garage and Workshop System
Professional Quality Cabinets for the Ultimate Home Garage or Workshop
Premium quality Bott Cubio cabinets on 3 weeks delivery. Highly modular and free-standing with a 10 YEARS GUARANTEE.

Manufactured in the UK, and designed for modular applications in arduous industrial applications, Bott Cubio cabinets ensure durability, a long life, and great looks in your top end residential garage.

The vertical, free-standing assemblies illustrated below make the selection of a run of cabinets quick and easy.

WE WOULD BE PLEASED TO HELP YOU TO CONFIGURE YOUR PERFECT SET-UP.