Garage Wall Organizer
Garage wall organizer is the latest garage organisational trend to have all your garage workshop accessories close at hand in visual sight without the need to dig around in a tool storage box. Garage Pride provide essential and state-of-the-art garage wall organizer systems to make your garage workshop a tidier, smarter and more productive working and storage environment.
The best garage wall organizer is the StorePanel Slatwall Storage System. It is essentially a garage wall organizer grid system completely customisable by you - the end user. We can also offer you a free 3D render garage interior design if you are looking for the best wall tool organizer. Garage cabinets, garage floor tiles and other garage accessories can also be designed on your customised proposal.
The most popular wall mounted tool organiser from Garage Pride is the Garage Wall 28 Piece Storage StorePanel Kit. It is the best pre-prepared DIY wall mounted tool organizer complete with 9.4m² of slatwall coverage that can be cut with simple wood-working tools to suit and fit all garage wall interiors.
Garage Pride is the UK's leading garage interior design company that supplies and fits the best wall tool organizer and garage wall tool organiser systems available for the modern garage or workshop. The slatwall twist lock mechanisms and multiple stress distribution points really provide the cutting edge of garage wall organizer load engineering. Get in touch with us today if you would like a free 3D garage interior design render with before and after photos showcasing your new garage wall organizer.
Clad Garage Wall
Clad garage wall features are the most modern way to stage the tools and accessories of a modern garage or workshop. Garage internal wall cladding is very popular with homeowners looking to block out the garage mortar, cement gaps and want something a bit more sophisticated, functional and attractive than just masonry paint. 
If you have a brick wall with gashes and holes from old wall plugs, then invest in cladding for garage walls. Cladding a garage wall is easy, simple and cost-effective with Garage Pride's Slatwall Garage Storage. 
If you are stuck for garage wall cladding ideas, then get in touch today. One of our garage interior design team can provide an internal garage wall cladding plan for your garage or workshop layout. As the UK's leading garage interior design company, we can provide advice on garage interior wall cladding and accessories so you can start hanging up your gear, whether its bikes, golf clubs, basket storage or any kind of tool storage requirement. Garage interior cladding is a great way to optimise your garage wall organisation
When looking at Interior garage wall cladding, it is worth considering the amount of storage space you need and what you can realistically take off the floor when re-purposing your new adopted wall storage space. With Garage Pride's Slatwall storage system, you will be pleased with the aesthetics, resilience and the range of hanging accessories. The clad garage wall solution we offer is a highly engineered solution for your internal garage cladding needs. The StorePanel Slatwall Storage System provides excellent garage internal cladding for your brick clad garage.
For any clad garage wall questions or queries, don't hesitate to contact us. We are here to help you make an informed buying decision and are the UK's leading wall cladding for garage supplier for home garages, workshops and corporate projects.
How To Disguise A Garage Wall
How to disguise a garage wall is often a thought process considered by those looking to give their garage wall or workshop interior a refreshing face lift.
There are many ways when brainstorming how to disguise a garage wall without going down the heavy maintenance route of repair, reseal, cleaning and painting. One of the best and most popular solutions here at Garage Pride internally is a clad garage wall system. 
Whilst a simple trellis with climbing plants can easily disguise the visual impact of the exterior of a garage wall, the internal function of the wall is where the UK's leading garage interior design company can strengthen the appearance, functionality and needs of your garage interior. We offer garage interior design plans and proposals to your bespoke requirements that provide easy accessibility to your garage tools and equipment, provide internal security for your tools along with space saving flair and impeccably designed organisational storage.
If you are searching for how to disguise a garage wall, browse our internal garage wall cladding storage and get in touch with us today for your free garage design proposal. When you see the before and after photos of your potential garage interior, you will not be looking to camouflage, disguise, conceal, cover-up, mask, hide or obscure your garage wall with a smokescreen façade!
Garage Wall Organiser
Garage Wall Organiser systems are heavy duty, load-bearing high density panels that allow you to hang and suspend a range of garage wall accessory from bikes, golf clubs, gym weights, tool racks, tennis rackets, ice hockey sticks and just about anything you can think of that you use your garage to store.  
Sophisticated garage wall organiser systems from Garage Pride include the electric shelving product range from MotoStor - featuring the flagship MotoStor motorised safety shelving system. The conventional modern upgrade for garage wall organisation is the StorePanel Slatwall Storage System. These are beautiful garage panels that are securely fixed on heavy duty mounting points on your garage wall.
This garage wall organiser is a highly customisable panel system allowing you to have a complete range of bespoke hooks and baskets either on specific panels on your garage walls, or entirely fully clad from floor to ceiling for your dream luxury garage. Any car - new or old, in a fully clad garage reunites your set of wheels with the showroom look it had once upon a time so why not treat yourself! Browse our Slatwall garage cladding here.
Still on the fence or stuck for design ideas? Then take full advantage of our full garage interior design proposal featuring a garage wall organiser we can get started on today. Simply provide some measurements and a before photo and we will provide you with a technical CAD 3D rendering of your new garage interior! Send Us a Message now to find out more!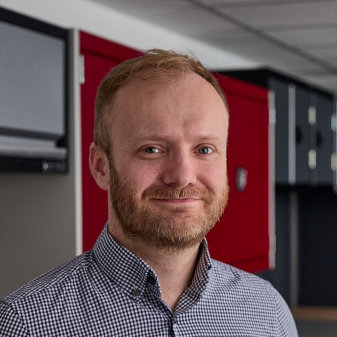 Richard Evans
Interior Design and Marketing Support
Richard uses a CAD system to create and render fantastic garage interior designs for prospective customers. He costs them out equipping Sales with everything needed to put together an exciting proposal.

He also manages the our website's content, products, prices and user experience liaising with the development company if more technical developments are required.

He monitors search engine performance and manages pay per click advertising and social media activity.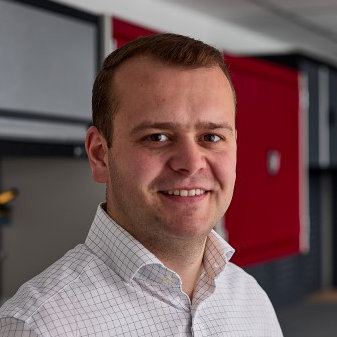 Matthew Hill
Business Development
Having previously worked in the construction and flooring industries, Matt joined in October 2022 to oversee the business development.

He now manages the sales and design team, as well as all aspects of installation projects. With plenty of experience in the industry, Matt is always happy to discuss any technical aspects of your design and advise you which solution will be best fitted for your application.
We're here to help
We are always happy to provide assistance with the selection of products on our website, and to discuss the differences between the various product options. Please give us a call.