Declutter Garage
Declutter Garage takes time and planning. Learn how to declutter your garage quickly with our fast getting started tips.
Plan a day or weekend in advance when the weather is going to be dry. This will allow you to use the driveway or outside space as a loading/unloading area, and park your cars on the road the night before. Next, follow Garage Pride's easy "How to declutter your garage" advice below. 
Clearing garage clutter in the most optimum involves setting aside categorised rubbish waste and recycling piles. Split into the following areas: wood, plastic, greenery, non-recyclable waste, white goods (washing machines, fridges), paint cans and hazardous chemicals and metal items.
Garage Pride's decluttering garage tips will make your decluttering experience and journeys to the recycle centre effortless and as short and easy as possible. Remove any nasty nails in pieces of wood or hammer them flat to avoid injury. Put chemicals, paint and liquids in a newspaper lined plastic box to prevent spillages into your car or vehicle boot lining or interior. Don't pour them down your drains, recycle centres are equipped to deal with these chemical wastes. 
Strong heavy duty bin liners are recommended for clearing garage clutter and plenty of drinking water to get you through the day or weekend of declutter madness. It is a big task, so don't underestimate it and be prepared. Wear some protective gloves, steel toe cap boots and protective eye-wear to help avoid splinters or items falling on your feet.
Garage declutter ideas can also help local charities, by taking anything that is useable and in reasonable condition to charity shops for another family or person to benefit from. One man's trash is another man's treasure as you start the process to declutter garage.
Once you have got rid of all the waste and items you no longer need you can start planning your garage storage and garage cabinet requirements. 
If you need the best garage interior design advice with kitting out your garage with flooring design, slatted wall storage, cupboards and workbenches then get in touch and ask the best way to Declutter Garage right now! Garage Pride, the UK's leading garage interior design service provide a free interior design proposal where we can help you re-design your garage and workshop space.
DeClutter My Garage
DeClutter My Garage is perhaps something you have been saying to your family, friends or neighbours for a long time. If you don't have much time, perhaps consider getting help and project managing, overseeing the process yourself with some friendly local help or house clearance waste removal services, or you can just do it in piecemeal in your own time and to your own schedule. 
The most satisfying part of clearing garage clutter is the sight of the floor again and the vision of the space being used for a practical purpose as it was originally intended for. It is very rewarding after a garage clearance to get the brush out and remove all of the leaves, dirt and cobwebs. Start envisaging your new garage floor space for your next project and this goal setting will help you through garage declutter ideas. 
If you can get a tape measure around the dimensions of your garage, then before doing any hard labour or brain contemplation of how to declutter your garage, let us send you a free 3D proposal of your new garage layout. We can organise house clearance waste removal if you are looking to declutter your garage. If you have had to think "I have been meaning to declutter my garage for a long time", then get in touch with Garage Pride today!
DeClutter Your Garage
DeClutter Your Garage depends on retaining your garage as a useful practical garage workshop or tool trolley storage area. You may have a very good idea of what you want to get rid of, perhaps a large broken fridge freezer that won't fit in the back of your car, or power tools that need some attention that you haven't got round to fixing.
When clearing garage clutter, it is well worth opening up all your boxes to check any old artifacts or family heirlooms that you have forgotten about. Consider either keeping these, handing down to another family generation or donating to a friend or charity shop.
How quickly can you declutter your garage? If you are looking on how to declutter your garage quickly, consider a Garage Pride Cabinet Set which will immediately give you organisational structure in your garage, from 3 piece to 15 piece sets. Once you have decluttered your garage, reward your efforts with a brand new interlocking PVC Garage Pride EVOtile floor. This will transform your garage in an instance, is easy to fit and will give your garage or workshop a really smart and durable physical appearance. Get In Touch with Garage Pride now for your free 3D render garage design proposal. Declutter your garage starting today!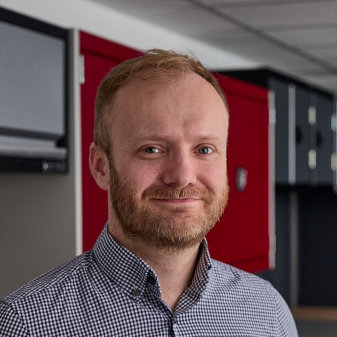 Richard Evans
Interior Design and Marketing Support
Richard uses a CAD system to create and render fantastic garage interior designs for prospective customers. He costs them out equipping Sales with everything needed to put together an exciting proposal.

He also manages the our website's content, products, prices and user experience liaising with the development company if more technical developments are required.

He monitors search engine performance and manages pay per click advertising and social media activity.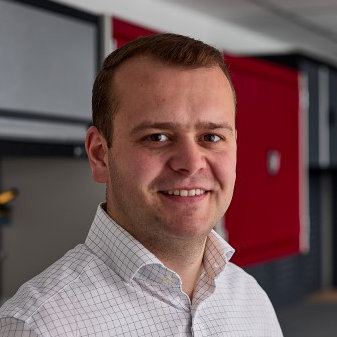 Matthew Hill
Business Development
Having previously worked in the construction and flooring industries, Matt joined in October 2022 to oversee the business development.

He now manages the sales and design team, as well as all aspects of installation projects. With plenty of experience in the industry, Matt is always happy to discuss any technical aspects of your design and advise you which solution will be best fitted for your application.
We're here to help
We are always happy to provide assistance with the selection of products on our website, and to discuss the differences between the various product options. Please give us a call.