Garage Into Workshop
Garage into workshop is a fast growing trend that allows traditionally a car parking space garage to workshop conversion. Garage Pride is the UK's leading garage interior design company and can accommodate any project or proposal, which can help you to convert garage to workshop. 
The car garage is the natural habitat for a car, bikes and sports equipment. Most home garage owners have a layout idea in mind, deciding priority storage areas and access routes to the back garage doors or front garage doors. Garage Pride can offer incredible value with experienced insight into planning your next garage into workshop conversion. Get in touch today to find out more about how we can help with your garage design process.
Another popular trend noted from Garage Pride customers are more and more people with DIY and small craft wood-turning hobbies and even retirees will turn garage into woodworking shop. Garage Pride can help you turn your garage into a workshop by taking care of all the creative design. This includes mapping out your workshop the way you work and designing lighting, plumbing, and even heat resistant wall protection tiles where needed.
Workshops that involve wood cutting can create sawdust and heat. Adequate ventilation and a wall mounted garage Vacuum is a popular garage accessory that keeps your garage into workshop environment in its best state. Availability of power sockets, light switches and garage plumbing are also well catered for Garage Pride's market leading interior design. Now is the time to make your garage useful for your needs. Think about creating your dream garage environment! We would like to hear about your next garage project, so please get in touch today for your free 3D CAD technical interior design diagrams for your garage into workshop.
Convert Your Garage 
Convert your garage, have you thought about this recently? There is a myriad of ways to add home living space value to your home, but with new doors and windows, raised flooring, stud wall, insulation, waterproof lining - it is a big job. Here at Garage Pride we are passionate about keeping garages as they were originally intended for. We will even provide you with a free 3D render to make your garage state of the art and totally functional.
We are the UK's leading garage interior design company. Garage Pride has delivered and installed thousands of bespoke customisations to convert single garage to workshop and even to convert garage to woodshop. To find out more about how we can assist and provide you with your 3D render before and after photos, Get in touch today.
To convert your garage, the first details we need are the measurements, so start thinking about how much space you currently have. Start preparing the space in your garage if it is cluttered, think about the amount of storage you may need? Think about how much available space you would like on the garage floor for your cars and equipment, especially if considering a minimalist look and feel for your garage conversion.
The needs for traditional tool chest storage have developed over the years with more StorePanel Slatwall Storage and Garage Pride's Hi-Lift Shelving MOTOSTAR provides more modern tool storage at the touch of a button. This allows tools and hazardous chemicals to be safely stowed away from motor vehicle paintwork, animals or children. Want to convert your garage? View some of our customer's projects here - convert your garage.
Garage Conversion Interior Ideas
Garage conversion interior ideas are the latest trend to create an awesome storage or workshop area all under cover. We have provided garage conversions for families with children to carry out practical painting, art crafts and hobby workshop areas. Gaming rooms with American pool tables, air hockey tables for children and teenagers have been a popular request. Garage gyms too, enabling parents to do their workouts comfortably in their garage home gyms whilst providing family entertainment zones close by. 
Garage Pride can provide 3D renders to show you how your dream garage conversion interior ideas can spring to life! Before and after photos are provided using our cutting-edge garage interior CAD design software. So, get in touch with us here today, we would like to hear all about your garage conversion interior ideas.
Many or our garage conversion interior ideas start with a brief from the customer to provide plumbing for a water supply, sink and waste, fridge and drink making facilities as well as natural and illuminated lighting for the worktop areas. Worktops are fully customisable with the best finishes available and provide integrated lockable garage cabinet storage.
You may want to install a breakfast bar or have a family eating area on a kitchen island, so garage conversion interior ideas can be all encompassing with creating more space inside the utility areas of your home. How? Well, you may want to include a laundry garage area for stackable washing machines and tumble dryers with built in storage and clothes airers traversing the ceiling above your white goods so start with Garage Pride's state of the art cupboard storage. A garage conversion interior idea such as this can also allow you to have a stud wall separating your garage workshop area. Garage Pride have years of experience with all types of conversions, small and large. Get in touch with us today if you are looking for some inspiration with your garage conversion interior ideas. We can provide you with a free 3D CAD render with technical drawings featuring your garage conversion interior ideas.
Planning A Garage Layout
Planning A Garage Layout? Garage Pride can help you create your unique workshop floor plans according to your size and layout. Get In Touch today to start your consultation. We ask for measurements and photos of your garage layout or workshop layout so we can get to work. If you are looking to retain your garage, perhaps working on a garage conversion floor plan project for a garage attic conversion then we can help you with your garage interior design layout. Looking for some inspiration for planning a garage layout, then browse our Planning a Garage Layout Gallery.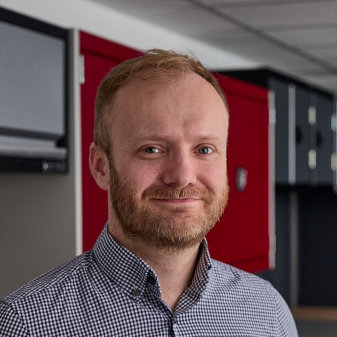 Richard Evans
Interior Design and Marketing Support
Richard uses a CAD system to create and render fantastic garage interior designs for prospective customers. He costs them out equipping Sales with everything needed to put together an exciting proposal.

He also manages the our website's content, products, prices and user experience liaising with the development company if more technical developments are required.

He monitors search engine performance and manages pay per click advertising and social media activity.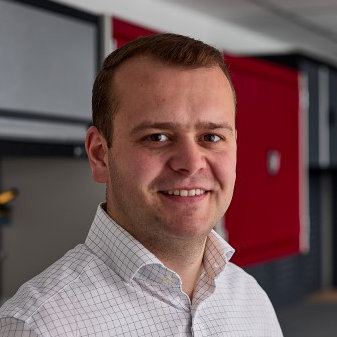 Matthew Hill
Business Development
Having previously worked in the construction and flooring industries, Matt joined in October 2022 to oversee the business development.

He now manages the sales and design team, as well as all aspects of installation projects. With plenty of experience in the industry, Matt is always happy to discuss any technical aspects of your design and advise you which solution will be best fitted for your application.
We're here to help
We are always happy to provide assistance with the selection of products on our website, and to discuss the differences between the various product options. Please give us a call.