Garage Makeover
Garage makeover is a thought process around transforming an existing garage dwelling into a superb facility tailored to the exact needs of the customer. Garage Pride are the UK's leading specialists designing awesome and unique garage internal refits tailored to the customer. These transform your garage into a dream garage makeover. These totally bespoke cool garage makeovers are easily achieved with the guidance, experience and expertise of Garage Pride's interior designers.
To start your ultimate garage makeover today, send us a message and we will provide you with you a modern garage makeover plan and proposal. For more inspiration, please browse our Garage Makeover Gallery where you can also read other customer testimonials. 
With lockdown periods changing people's lifestyles over the last couple of years, there have been huge increases in the home gym garage makeover, moving from a make-shift area of the lounge or family room to a dedicated purpose-designed space in the garage. 
Our home gym garages have also benefited from Garage Pride's EVOtile - a thick 7mm PVC interlockable garage tile to lift the appearance of the dull concrete floor. This tile has succeeded in providing a functional floor space for weights, kettlebells, dumbbells and gym equipment in the garage gym. These are some of the best garage makeovers in the country and are already priced as a low budget garage makeover alternative to travelling and paying for a gym membership. Our garage gym makeovers are fully intended to become dedicated fully immersive garage gyms, rather than a co-living workshop, storage and overnight car park sharing facility.
Garage makeover on a budget can suit all pockets big and small. A feather duster, pot of paint and a Garage Pride EVOtile floor can transform your garage turning it into a very simple garage makeover. For a simple garage makeover like this, Get In Touch with us today and we can talk you through your current and future garage makeover dreams.
Are you planning or contemplating a single garage makeover or double garage makeover? Let us know here. Garage Pride provide the best garage conversion projects in the UK. We have wall storage, workshop storage, floor tiles and garage accessories. We can help you plan, design and install a single car garage makeover or a 2 car garage makeover. 
Garage Pride also cater for small garage makeover ideas focussing on the popular one car garage makeover with the provision of tall retro feel tool-chests on wheels. These are highly manoeuvrable around a layout for a 1 car garage makeover easily containing all of your tools and accessories to be readily available.
Garage Makeover UK
Garage makeover UK is a fast growing trend for amazing garage environments that are becoming highly adaptable for exercise, gym, entertaining or simply creating new designer car garages for people's pride and joy.
Garage Pride are leading the trend for custom and luxury car garage conversions in the UK. Owners even re-insulate garage walls and install blown air heating systems to enjoy working out in their garage gyms, or providing a warmer workshop garage environment. Browse the Garage Pride garage makeover UK gallery to see some of these inspiring retro and vintage car garage conversions.
Anything is possible with garage makeover ideas UK. Whether it is a one car garage makeover, or a vintage concrete garage makeover, we urge you to get in touch with Garage Pride one of the best garage makeover companies in the UK. 
Home garage makeovers can be great garage makeovers as one of our customers from Staffordshire said "My garage makeover is now looking great". Home garage makeovers is no longer just about installing a functional garage door or a garage walk-through door to the house. It is about the entire garage space from floor to ceiling and all the walls therein. Garage Pride customers consider the garage just like any other room of the home. Are you looking for help with your garage makeover? Need some garage interior design? Then Get in touch with us today to discuss your next project.
Garage Makeover Near Me
Garage makeover near me? Talk to Garage Pride and we can provide you with free 3D render photos of before and after. Contact us today to find out more!
A car garage makeover cost is not as much as you think it is depending on the finishes, cabinetry, and tailored options you are searching for. A complete garage makeover could just consist on the affordable end of the scale 3 painted walls, Garage Pride ECOtile flooring and some framed perspex wall art of your favourite cars, motorbikes or even outdoor sports events you have attended. If your garage is a separate structure to your main house or an outbuilding, please go ahead and let us know all about your detached garage makeover ideas so we can better understand your requirements and advise.
Garage makeover company near me? Yes, Garage Pride is nationwide and our installers are available all over the UK to help carry out your garage makeover installation. All of our products and more are available to browse through our website from the comfort of your own home.
Contact us today to find out how we can help you achieve your next car garage makeover. We will ask you for some measurements and a photo so we can provide you with a full before and after photo experience with 3D render layouts. With your proposal will be various options, upgrades, downgrades for affordability as well as a garage makeover cost.
My Garage Makeover
My garage makeover is a phrase we often here our customers talk to their neighbours and friends about, as Garage Pride's makeovers are incredibly unique but their popularity is gaining traction and growing fast. 
We have budget garage makeover plans and personalised proposals we can send over to you to suit your budgets and needs. We can also create a garage makeover future roadmap so you can add items such as garage Slatwall hanging accessories to your StorePanel Slatwall Storage. Browse our Garage Gallery to see other garage makeovers that we have completed in the past or to see the mechanics of an easy garage makeover.
When it comes to a garage makeover with Garage Pride, you will see exactly how the makeover will look in the end, so there will be no concerns or assumptions on design. Garage Pride's 'My Garage Makeovers' are all illustrated in the 3D render diagrams so the visuals can paint the picture of the design and layout.
The Garage makeover varies in size and layout nationwide. Whether you are looking for a complex 5 car garage makeover or a simple garage makeover for one or two cars, we have something for everyone. We look forward to hearing from you please Get In Touch.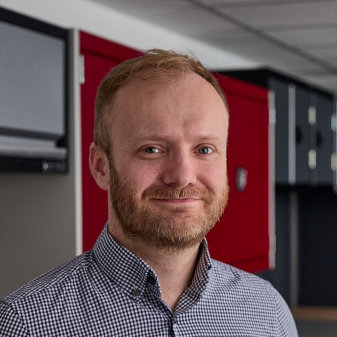 Richard Evans
Interior Design and Marketing Support
Richard uses a CAD system to create and render fantastic garage interior designs for prospective customers. He costs them out equipping Sales with everything needed to put together an exciting proposal.

He also manages the our website's content, products, prices and user experience liaising with the development company if more technical developments are required.

He monitors search engine performance and manages pay per click advertising and social media activity.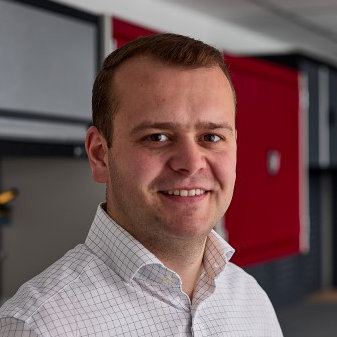 Matthew Hill
Business Development
Having previously worked in the construction and flooring industries, Matt joined in October 2022 to oversee the business development.

He now manages the sales and design team, as well as all aspects of installation projects. With plenty of experience in the industry, Matt is always happy to discuss any technical aspects of your design and advise you which solution will be best fitted for your application.
We're here to help
We are always happy to provide assistance with the selection of products on our website, and to discuss the differences between the various product options. Please give us a call.