Garage Panel
Garage Panel units from Garage Pride consist of various back panels across the range of garage cabinet tops and other accessories. The best panelling for garage interiors is the Slatwall garage panel. This is available in 4ft and 8ft sections. The corner garage panel that is perforated in appearance makes an ideal garage wallboard and can be used with our fitted garage cabinets and storage cupboards.
The best paneling for garage is the highly decorative and hard-wearing StorePanel slatwall storage system. Garage Pride often receive customer proposals to replace cheap garage paneling which has been used as wall cladding for garage. Heavy duty and high density PVC Slatwall with its excellent reliable twist lock attachments is the Garage Pride favourite and affordable wall feature to replace old and tired garage wall sheeting or garage internal cladding.
Garage Pride's StorePanel Slatwall is seen as the modern replacement of traditional wooden garage wallboard. It essentially provides a great PVC garage wall covering allowing complete customisation of Slatwall accessories to protrude outwards from the store panel. These can range from a complete garage panel wall storage StorePanel kit containing shallow and deep baskets to sit on the Slatwall garage panel as well as Slatwall bike hooks.
The cheapest wall paneling for garage is certainly not a fully customised Cubio Bott bespoke modular garage interior, but our PVC slatwall garage offers every workshop and garage user the ability to have a fully functional internal garage cladding finish. If you are considering a plastic garage wall covering for your next garage makeover, you are eligible for our free 3D CAD design render. This is great to visualise your new transformational concept of a garage panel interior. Get in touch today to find out more.
Garage Panels
Garage Panels can be fitted across masonry garage walls incredibly easily to offer pure aesthetic visual appeal or functional sectional garage panels. These can support and hold garage tools, light machinery and random garage or workshop accessories. 
Garage Pride's sectional garage panels consist of PVC garage panels that form an area to hand or support accessories such as bikes, golf clubs, tennis racquets, ice hockey sticks or just about anything that needs to be taken off the floor. These high density garage panels are designed to be fixed to the garage wall with multiple panel support points to have a leveraged increase load capacity on the wall.
Metal garage panels are generally more expensive, not so easy to fit as cutting through PVC with wood working tools is incredibly light work and fast with no metal splinters left around. This is why we recommend mould-free, mildew and water resistant StorePanel Slatwall garage panels. Garage Pride's sectional garage panels or PVC garage panels are available in two sizes 4ft and 8ft and are available to buy as a complete set of garage panels with 15, 21 and 28 piece garage wall accessory kits. These sectional garage panels for sale are PVC prefabricated garage panels and are very popular with past and present customers. Browse our garage panels gallery to see other garage panel installations.
Need some visual inspiration or help with your garage panels design? Get in touch with our garage interior design team and we will provide you with a free 3D render with no commitment needed!
Store Panel
Store Panel garage interiors can breathe a new lease of life to a typical garage masonry wall interior or gym garage conversion. Gym wall panels can provide a functional and attractive environment to work out in, use cardio equipment or store modest free weights up to 16kg each on the heavy duty anchorages which can be secured to your new store panel.
Single wall panels from Garage Pride's StorePanel Slatwall range provide excellent gym wall panels if you are considering padded wall panels for gym. If you are looking for gym wall padding panels, they are not the upholstered type but a stark improvement to the original garage concrete or brick wall so worthy of consideration!
Garage Pride's specific range of store panels includes but is not limited to the following: Single wall panels, ideal for garage interior walls, workshop and gym walls.
Browse through our corner panels featuring the SSLPCornerPanel, and Sealey corner back panels, Single Back Panel Connector as a support piece for corner units with back panels. Perhaps you are looking for a perforated back panel which can allow you to fit accessories and clips to hold your range of tools above your workbench for immediate tool workstation access.
Sealey back panels and Sealey back panel kits are available from Garage Pride and if it is a garage floor or a gym floor you are looking for, consider our garage floor tiles. If there are any other types of store panel you are looking for and can't find, please get in touch and we can help you further. Browse our Store Panel gallery for further inspiration.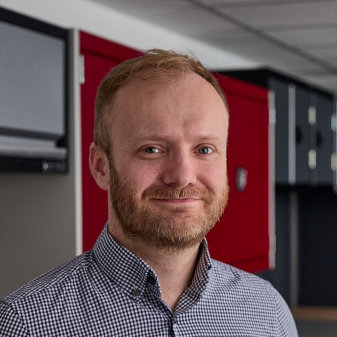 Richard Evans
Interior Design and Marketing Support
Richard uses a CAD system to create and render fantastic garage interior designs for prospective customers. He costs them out equipping Sales with everything needed to put together an exciting proposal.

He also manages the our website's content, products, prices and user experience liaising with the development company if more technical developments are required.

He monitors search engine performance and manages pay per click advertising and social media activity.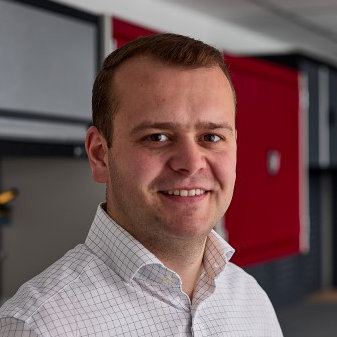 Matthew Hill
Business Development
Having previously worked in the construction and flooring industries, Matt joined in October 2022 to oversee the business development.

He now manages the sales and design team, as well as all aspects of installation projects. With plenty of experience in the industry, Matt is always happy to discuss any technical aspects of your design and advise you which solution will be best fitted for your application.
We're here to help
We are always happy to provide assistance with the selection of products on our website, and to discuss the differences between the various product options. Please give us a call.