Garage Workshops 
Garage workshops are a great place and excellent facility to contemplate, plan and carry out DIY improvements to the home. 
The garage originally was purpose-built as a dedicated place to park your vehicle. Electric garage doors and garage house entrance doors made carrying the shopping through somewhat easier and weather resistant! The garage has become a mixture of car and bike storage as well as a hybrid permanent or temporary workshop with wheeled tool chests and trolleys to quickly and efficiently re-purpose the garage into a workshop space with the full protection of a Garage Pride EVOtile floor solution to quickly keep clean and mop up soiled marks or spillages.
Car ports then became a very popular extension option to the garage to enable the continued use of a garage workshop as a non-vehicular existence and place of DIY dedication and tool storage. If you are considering a garage workshop conversion, but it is not a priority for your significant other, the benefits of a car port offer all the overhead protection from snow, rain, hail stones and migrating wildlife, and enable the ease of DIY work to be conducted outside of the house, the garage and under shelter of the car port. Garage workshops can then be dedicated areas whilst the carport offers the shelter needed from morning windscreen and window winter frost.
Do you use your garage as a workshop or as a garage? Let us know how we can help you. It is well worth considering one of Garage Pride's awesome garage workshops. Get in touch today to get your free 3D CAD visualisations for your next generation garage.
Garage workshops designed by Garage Pride reflect and complement the customers choices of colours, surface types as well as of course storage and finishes, walls and floor tiles. All in all, Garage Pride have been producing awesome garage workshops for many years. The coolest garage workshops are still available today from Garage Pride. Get in touch to find out more with our free 3D renders for your next garage workshop design plans.
Garage Workshop Ideas
Garage Workshop Ideas from Garage Pride can transform your workshop or garage environment to make it awe inspiring. Whether you are looking for one car garage workshop ideas or two car garage workshop ideas, Garage Pride provide a free design proposal tailored and customised to your exact needs. Get in touch today for your Garage Pride 3D render proposal if you are contemplating 1 car garage workshop ideas or envisioning 2 car garage workshop ideas and would like market leading visualisations.
The best garage workshop ideas and inspiration often stem from the user's creative hobbies and repairs done within their existing workshop. The array of a customer's tools, woodworking, welding, and garden machinery can also help shape Garage Pride's home garage workshop ideas for the customer's next garage workshop interior design.
If you would like to view some cool garage workshop ideas browse Garage Pride's garage workshop ideas photos gallery. 
Remember, DIY garage workshop ideas can grow from a small garage workshop ideas plan to much larger double or triple garage workshop proposals. Single car garage workshop ideas are successful with our customers already actively using their garages as garage workshops, as the car is permanently on the drive, under the car port or parked on the street. Our single garage workshop ideas work well for motorcyclists and cyclists who have a collection of bikes and want the space to be able to work on their pride and joys. If you would like a free 3D render proposal, get in touch today and let us know about your next car garage workshop ideas.
Detached garage workshop ideas are instrumental for people who spend time on woodworking or metalworking, because of the social and noise distance between the main residence and the detached garage. This allows family home life to carry on harmoniously without the noises of angle grinders, welders circular wood saws, jigsaws and bandsaws.
Garage Pride is the market's leading garage workshop ideas DIY company in the UK. For layout small garage workshop ideas, contact us here to find out how we can help you with your next project.
Garage Workshop Layout
Garage workshop layout is all about setting up your workspace. What are the best things about why you spend time in your garage? Is your garage workshop the right size, and if not why not? Are you using it for storage of garden tools and machinery?
Some tools are actually best put in the garden shed which is a nominal cost if you enjoy spending your time in the garage to keep it tidy, clean and clutter-free. A workshop shed can be cold and damp in the wintertime and full of cobwebs, insects and boiling hot in the summer time but either can be a comfortable place to zone out into your pastime.
If you are interested in how Garage Pride can provide you with a state-of-the-art garage workshop layout, then contact us today with your requirements. You can expect some 3D visualisations with before and after photos.
To improve an existing small garage workshop layout or to create a new single garage workshop layout there is one hugely affordable opportunity for every budget and that is the Garage Pride EVOtile. We say it is affordable as the entire garage does not always have to be tiled especially if you already have storage cupboards in situ. This one addition to your one car garage workshop layout will make a huge visual appearance that will have you grabbing your tools every time you pop in to spend more time in your garage.
If you would like to hear how we can transform your 1 car garage workshop layout, then let us know your ambitions and plans for your new garage workshop layout by contacting us here today. At Garage Pride, we believe every single car garage workshop layout deserves the best garage interior design!
Garage workshop layout ideas are also in demand for all sizes of garage not just single garages. The double garage workshop layout or 2 car garage workshop layout is typical of a 4 or 5 bedroom house making it an ideal duplex for car storage and workshop facilities. If your current two car garage workshop layout is currently a few shelfs anchored on the wall and a pile of boxes on the floor, then Garage Pride are here to help you. Get in touch today to find out how you can have a woodworking shop 2 car garage workshop layout.
The triple or 3 car garage workshop layout is a rare sight all kitted out with Garage Pride's luxury and top-end Bott Cubio Cabinets or Sealey Garage & Workshop System takes the award for best and most luxorious best garage workshop layout.
Get in touch today to find out how your 3 car garage workshop layout can be transformed into the UK's leading Garage Pride garage interior design. Your dream home garage workshop layout is in our hands. Find the best garage workshop layout plans here at Garage Pride.
Garage Workshop Design
Garage workshop design is part and parcel here at Garage Pride. Some of the best garage workshop designs for modern, rustic and contemporary garages began their design process with a Garage Pride proposal.
The garage workshop design ideas often actually come from the customers habits, hobbies, drivers for change and needs for requirements through our 3D render visualisations. A typical home garage workshop design starts with a consultative conversation with the customer to establish firstly the sizes and dimensions of the existing or proposed garage layout if a new build outbuilding.
The garage workshop design journey then is a series of back and forth design change revisions until the customer is 100% happy with the proposed design before moving forwards with the choice of units, finishes and accessories which then completes the garage workshop design process.
Get in touch today to discuss your next garage workshop design plans with Garage Pride.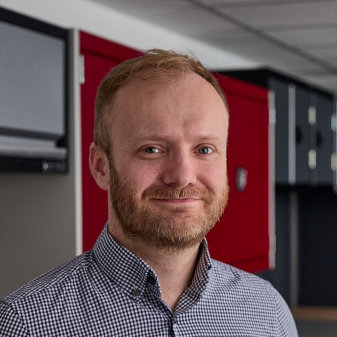 Richard Evans
Interior Design and Marketing Support
Richard uses a CAD system to create and render fantastic garage interior designs for prospective customers. He costs them out equipping Sales with everything needed to put together an exciting proposal.

He also manages the our website's content, products, prices and user experience liaising with the development company if more technical developments are required.

He monitors search engine performance and manages pay per click advertising and social media activity.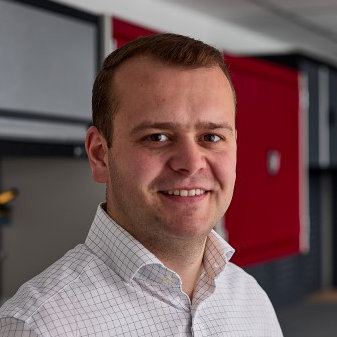 Matthew Hill
Business Development
Having previously worked in the construction and flooring industries, Matt joined in October 2022 to oversee the business development.

He now manages the sales and design team, as well as all aspects of installation projects. With plenty of experience in the industry, Matt is always happy to discuss any technical aspects of your design and advise you which solution will be best fitted for your application.
We're here to help
We are always happy to provide assistance with the selection of products on our website, and to discuss the differences between the various product options. Please give us a call.