Workshop Layout Ideas
Workshop Layout Ideas are essential planning to help manage your workshop eco-system. Good organisation workshop layout design has the best benefits for your productivity and team's workflow. 
Garage Pride will work with you today on a free 3D workshop layout interior design proposal to optimise locations of your tool storage, define your workbench areas, design accessibility to natural light through windows and skylights as well as placement of overhead working lights. Your workshop layout ideas will be drafted through our technical CAD architectural workshop design proposal free of charge. Get in touch today to tell us about your project.
Depending on the type of corporate workshop project you have been tasked with undertaking, Garage Pride will provide areas for wood or metal store areas, access to safety gear including sanitisation stations, plumbing requirements and best use of hazardous painting and signposting. 
Most importantly, to maximise the functional space and perception of your workshop, Garage Pride will provide a renewed or fresh technical working environment for your workshop layout ideas to make it an inspiring and highly productive workshop through its years of experience of workshop layout ideas and planning. 
Garage Pride can provide small workshop layout ideas for home workshop, homestead or agricultural use. More specialised wood workshop layout ideas for woodturning, wood burning, and carpentry teams can be proposed and designed technically with our 3D cad software. Garage workshop layout ideas, mechanical workshop layout ideas and engineering workshop layout ideas are more specialist corporate project workshop proposals we get involved with.
For homeowners, we can provide free 3D renders of domestic shed workshop layout ideas and home workshop layout ideas. There is no one size fits all approach, Garage Pride has the best and highest quality selection of garage interior design components nationwide, however our value is in the years of experience working with one of the team's interior designers to best understand your workshop layout ideas and convert them into a best price and best value workshop layout idea proposal. Get In Touch now to find out more.
Workshop Cabinet Design
Workshop cabinet design can be customised to your exact needs and requirements through our 3D design CAD software if you are looking for an off the shelf design requirement for workshop cabinets to fit in customised sizes and spaces.
For garage cabinets, we have modular garage cabinets for residential garage or commercial workshops available individually, or in a complete 6+ piece cabinet arrangement.
For cost saving, buying an entire cabinet arrangement either in our Bott Cubio 7+ Cabinet Set, the Sealey 4+ Cabinet Set or Garage Pride's evoline's 3+ Cabinet Set you will see incredible price savings when buying a complete set ready to go. 
With our nationwide specialised fitters, you will get the very best workshop cabinet design direct from us. Still on the fence? Send Us A Message and let us know your requirements and ask for our 3D free render proposal.
Garage Pride has helped all kinds of domestic and commercial customers over the years, and as a result of the widest range of bespoke cabinet sets. The entry price workshop cabinet design from Garage Pride starts with the Garage Pride 3 Piece Cabinet Set. Larger workshop cabinet design sets are available from the 6 Piece Workshop Cabinet Design through to the 8 Piece Workshop Cabinet Design dimensions. For much larger workshop layout ideas, there is a 9 Piece Workshop Cabinet Design combination range of units to the flagship 15 Piece Workshop Cabinet Design.
Still not sure if a 10 piece workshop cabinet design or 12 piece workshop cabinet design would work better? Get in touch with Garage Pride today and we will provide a free 3D render so you can visualise your workshop layout ideas.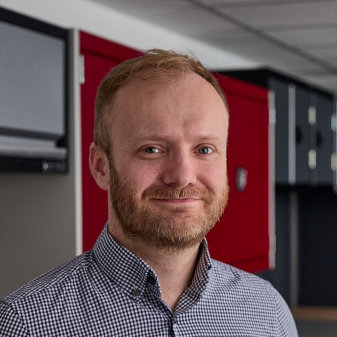 Richard Evans
Interior Design and Marketing Support
Richard uses a CAD system to create and render fantastic garage interior designs for prospective customers. He costs them out equipping Sales with everything needed to put together an exciting proposal.

He also manages the our website's content, products, prices and user experience liaising with the development company if more technical developments are required.

He monitors search engine performance and manages pay per click advertising and social media activity.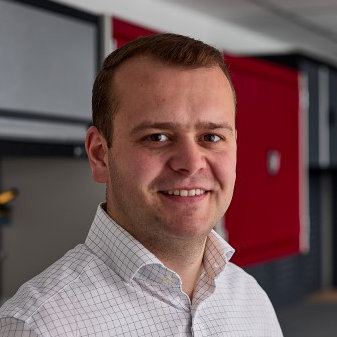 Matthew Hill
Business Development
Having previously worked in the construction and flooring industries, Matt joined in October 2022 to oversee the business development.

He now manages the sales and design team, as well as all aspects of installation projects. With plenty of experience in the industry, Matt is always happy to discuss any technical aspects of your design and advise you which solution will be best fitted for your application.
We're here to help
We are always happy to provide assistance with the selection of products on our website, and to discuss the differences between the various product options. Please give us a call.