Garage Tool Storage Wall
Garage tool storage wall interiors are the starting point to featuring your garage tool collection in a readily accessible and visual location. Why? Most of our customers prefer the modernised garage tool storage wall to be inspired and more productive in their garage workplaces.
Ever been to a friend's or neighbour's well kitted out garage workshop complete with a fully functioning garage tool storage wall, just full of tools and machinery and all accessible straight from the get-go? Vintage tool chests and multiple level stacked discoloured plastic storage boxes are not the modern way to carry out your DIY work or crafts in your garage workshop. 
Garage Pride has been one of the leaders in 3D garage interior design inspiring garage tool storage wall designs and systems. Garage tool storage walls are primarily designed as a beautiful aesthetic clean wall panel but can be adapted in seconds into a tool storage wall rack or a tool storage wall unit encompassing a vertical linear workshop and super smart cradles for garden tool storage wall mount features.
Garage Pride have an entire range of StorePanel garage tool storage hooks all with twist lock secure mechanism. Bike hooks, universal hooks, heavy duty utility hooks as well as shallow and deep basket accessories can provide all the wall storage you need for your tools and wall accessories.
If you would like a 3D CAD render from Garage Pride with tool storage wall ideas plans with before and after visuals, get in touch today. Your next garage tool storage wall is only one email or phone call away!
Wall Tool Racks For Garage
Wall tool racks for garage interiors are the new DIY enthusiast's up-to-date choice when looking for garage pegboard or workshop pegboard wall features. Our StorePanel Slatwall Storage Systems are light years ahead of the traditional garage pegboard and workshop pegboard.
Garage Pride's leading garage interior design strength paves the way forward with slatwall storage to replace the old traditional pegboard garage wall and pegboard for garage tools. Peg boards for garage walls and garage pegboard organization always had the challenges of tool load customisation and weight distribution issues in disintegrating moisture absorbing wooden holes. Slatwall Storage is the new-kid-on-the-block when it comes to essential wall tool racks for garage interiors. 
Are you looking for a garage board for hanging tools? The Bott Cubio Wide Wall cabinets have double skin walled tool rack style strong metal doors. These are the best modernised version of a traditional garage board for hanging tools available anywhere whilst offering security, style, design and flair. These Bott Cubio cupboards replace vintage peg boards for garage walls with so many well designed intricacies such as gas strut opening doors with unheard-of load capabilities of 75kg UDL capacity galvanised (rust-proof) shelving. 
Are you looking for garden tool racks for garage interiors, peg boards for garage walls, and wall tool racks for garage workshops? Then look no further and meet the Bott Cubio garage furniture range! Garage Pride's Cubio overhead cupboards for wall mounting will give you the best garage pegboard imaginable with its double-skin pegboard style doors to give your tools that car showroom style tool-housing. The Cubio Wide Wall Cabinet range at Garage Pride is now the best pegboard for garage re-designed!
Garage Tool Wall
Garage Tool Wall interiors with functional hangarage accessories are great for securing those ladders horizontally along the tops of your garage walls, safely stowing garden tools and workshop overalls. 
There are no limits for a garage tool wall, one of which is footwear stowage - wellington boot hangars, outdoor shoes and steel toe capped work boots. Hang up all those eye-sore pairs of outdoor shoes you would rather keep out of the utility room or doorway entrance gathering dust or harbouring dirt from a hard day's work. 
Garage tool walls are a handy place to keep paint brushes, gaffer tape, duct tape and all those useful accessories you need occasionally, but always spend ages trying to find when stowed away in a traditional storage box or cluttered shelf. Have an organisation structure and introduce a use and replace strategy, even printer labelling if you need to manage your workshop space amongst teams. The main benefits of a garage tool wall are the fast access to your tools, garage accessories and belongings when you need them most! Without spending time or thought or asking for others' help in locating them. 
The old fashioned workshop pegboard has been superseded by the StorePanel Slatwall Storage System. Typical workshop pegboard organization and its pegs to hang up useful garage tools and machinery has been overhauled! Workshop pegboard hooks have now been replaced by load bearing StorePanel wall hanging accessories such as the industrial 16kg heavy duty utility hooks and 16kg tool heavy duty hooks as well as trendy StorePanel bike hooks to hang an entire number of bicycles without drilling in extra load bearing points into your brick garage wall.
Are you considering a pegboard for workshop tool storage in your garage? We recommend browsing our StorePanel Slatwall furniture and accessories to see the latest range of tool wallboard. Browse our garage tool wall ideas gallery or read some of our garage tool wall mount testimonials.
If you are still in need of help and would like your free 3D CAD technical before and after photos of your garage or workshop we can help! If you are looking for the best garage tool wall organizer, considering a garage tool wall board but not sure what size to go for, let us know! Looking for garage tool wall hangers or even some garden tool racks for garage storage? Please get in touch today.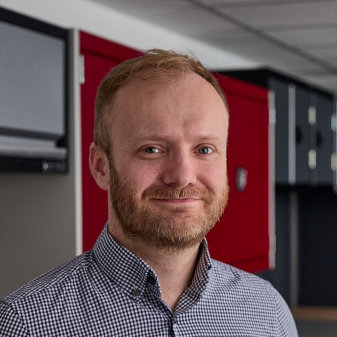 Richard Evans
Interior Design and Marketing Support
Richard uses a CAD system to create and render fantastic garage interior designs for prospective customers. He costs them out equipping Sales with everything needed to put together an exciting proposal.

He also manages the our website's content, products, prices and user experience liaising with the development company if more technical developments are required.

He monitors search engine performance and manages pay per click advertising and social media activity.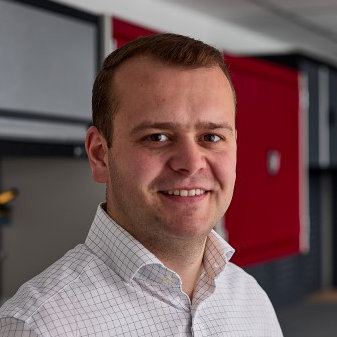 Matthew Hill
Business Development
Having previously worked in the construction and flooring industries, Matt joined in October 2022 to oversee the business development.

He now manages the sales and design team, as well as all aspects of installation projects. With plenty of experience in the industry, Matt is always happy to discuss any technical aspects of your design and advise you which solution will be best fitted for your application.
We're here to help
We are always happy to provide assistance with the selection of products on our website, and to discuss the differences between the various product options. Please give us a call.