Garage Workshop
Garage workshop environments are the hub of all planning, home maintenance, practical work and hobbyist craft. A good garage workshop is a great cost saving investment allowing home DIY and jobs to be done with ease and contentment. Garage clutter, excess abandoned home storage, poor access to tools, noise and lack of privacy can suppress some or all desire to do anything DIY related in the garage workshop.
If decluttering a garage is not possible, the next step is garage organisation. A sound investment in some wall floor to ceiling height garage storage cupboards and garage cabinets with lockable doors will create a sense of tidiness and organisation in your garage workshop. Once decluttering or organisation has been reviewed and implemented, the next step is to assess the remaining space and plan accordingly workshop areas, slatted wall storage and a garage floor finish to complete your garage workshop.
Our Garage Pride EVOline cabinets have solid layered beech worktops allowing all manner of tools, vices and other DIY items to be accessed and utilised on the solid workbench surface. Additional Slatwall panels can also be installed wall-side. These Slatwall perforated back panels are also great for ready access to those tools needed most in your garage workshop.
Imagine and embrace your next coming summer and winter time DIY jobs, car maintenance, car modding, proactive and reactive maintenance in your new awesome garage workshop! If you have always wanted to do a garage makeover, start by procrastinating your garage - view our Garage Workshop Gallery or read our garage workshop customer testimonials.
Garage Pride can design an interior makeover with your bespoke requirements, it is a free proposal with 3D CAD technical drawings showing before and after photos. Get in touch for your free garage workshop design proposal today!
Workshop Floor Tiles
Workshop floor tiles are an essential upgrade to your workshop or garage floor and not just for a cosmetic or aesthetics benefit! Working on a concrete floor requires you to have footwear to support the comfort and safety of your feet as you work.
Do you ever have aches and pains or need to invest in footwear with arch support? Perhaps you have footwear gel insoles to ease heal pain and reduce joint ache and inflammation brought on by working on your hard cold concrete workshop floor? This is one great reason to consider upgrading your old workshop floor to Garage Pride's loose lay virgin PVC workshop floor tiles giving you a softer and warmer insulated garage floor surface. Not just for health and comfort, many Garage Pride customers enjoy upgrading their workshop floor tiles to renew, refresh and preserve their garage floor. Often garage floor flaky paint has a limited lifespan and once the workshop is fitted and kitted out, makes it difficult to keep the floor in great condition.
Our durable sturdy PVC garage & workshop floor tiles offer huge aesthetic appeal with easy clean and wipe maintenance. Any workshop engine and chemical spillages become impenetrable to your garage workshop environment with our interlocking workshop floor tiles.
Browse our workshop floor tiles corporate projects for inspiration around corporate workshop floor tile environments or read our workshop floor tiles testimonials. For all your garage workshop help and advice, get in touch today and ask about our free 3D CAD designed interior for your next project!
Industrial Floor Tiles
Industrial floor tiles are a paramount health and safety flooring if you, or your team need to stand or work on hard concrete floors all day long. Even two hours of standing on the job on a hard cold concrete floor is not a huge problem, but there can be long term health questions if something as simple as an industrial floor tiles workshop concept is not given any consideration or investigation.
If you are looking for garage matting, interlocking gym floor mats, or loose lay gym floor protection, then a Garage Pride garage gym makeover and transformation project can be conceptualised using our leading 3D CAD garage interior design software. This is a free proposal we can send by email, working with you on revisions to create the best industrial floor tile gym or garage gym conversion for your next project.
Our industrial flooring and garage matting is great for garage floor protection, anti-fatigue matting, slip resistance as well as electrostatic resistance and matting available for outdoor uses. Our Garage Pride EVOtile has numerous industrial properties and is the market leading design. For your next industrial floor tiles purchase, please get in touch with us today if you have any questions or need further information.
Browse our industrial floor tiles corporate workshop projects or read our industrial floor tiles customer testimonials. If you have a corporate workshop project and would like Garage Pride's free 3D CAD technical drawings with before and after photos, get in touch today for your industrial floor tiles proposal. 
The Garage Floor Tile Company
The garage floor tile company Garage Pride have been manufacturing tiles and garage matting for 23 years. Our garage floor tile company produces Virgin PVC solid constructed tiles with 10 to 15 year warranty periods. Our garage floor tiles are the best in the industry with cutting edge manufacturing offering ease of installation, a very attractive, insulated, hard wearing and 100% recyclable garage and workshop floor tile.
Browse our garage floor tile company interlocking garage floor tiles. You can also view our garage floor tile company testimonials to hear about our customers' garage makeovers, transformations and journeys with their garage pride and joys! Click here to review our insightful and happy garage floor tile company reviews.
Get in touch today if you would like a free 3D CAD Garage Pride floor tile proposal with technical drawings showing photos of before and after your next garage transformation and garage matting makeover.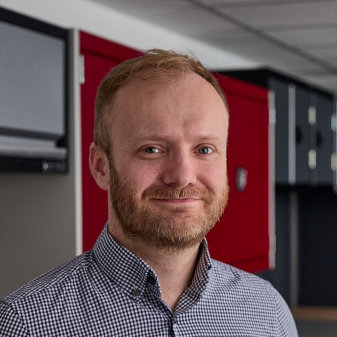 Richard Evans
Interior Design and Marketing Support
Richard uses a CAD system to create and render fantastic garage interior designs for prospective customers. He costs them out equipping Sales with everything needed to put together an exciting proposal.

He also manages the our website's content, products, prices and user experience liaising with the development company if more technical developments are required.

He monitors search engine performance and manages pay per click advertising and social media activity.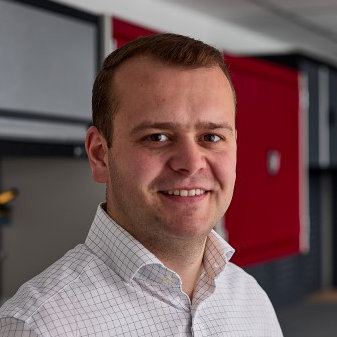 Matthew Hill
Business Development
Having previously worked in the construction and flooring industries, Matt joined in October 2022 to oversee the business development.

He now manages the sales and design team, as well as all aspects of installation projects. With plenty of experience in the industry, Matt is always happy to discuss any technical aspects of your design and advise you which solution will be best fitted for your application.
We're here to help
We are always happy to provide assistance with the selection of products on our website, and to discuss the differences between the various product options. Please give us a call.