Garage Ideas 
Garage Ideas with Garage Pride's help can come in many forms fulfilling all plans and conversions for our customers. It all starts for every customer by providing a free 3D render diagram of their existing garage with a friendly and consultative approach to our customers' wants and needs. We welcome all creativity so please get in touch with us here today and let us know what you would like in your garage, we can help.
Some customers have bar in garage ideas so initially this journey beings with exploring existing modern slick interior designer storage ideas with firm requirements around tool storage. Garage Pride are then able to provide solid and robust garage shelving ideas with creative workspace environment options to facilitate garage conversion ideas.
Garage Pride assist with all plans and proposals catering from single garage small garage conversion ideas to dream garage ideas. We can accommodate ideas for bicycle storage in garages with our market leading StorePanel Bike Hooks, Garage Wall Storage StorePanel and Gym Wall Storage StorePanel kits for all your garage workshop ideas.
For garage storage ideas DIY workspace is usually the first part of the garage interior design process here at Garage Pride to sort, declutter and provide a secure and easily accessible area to store your belongings with pride. 
We are the UK market's leading experience in garage makeover. Garage Pride will offer value to you by taking all the guesswork out of choosing what will work for you. Get in touch today to enable us to get to know you and help achieve all your garage ideas. 
Garage Flooring Ideas
Garage Flooring Ideas are some of the most affordable and cheap garage conversion ideas to consider when considering a new garage floor. Garage Pride are your partner when it comes to luxury interior design for your workshop. We help customers fulfil their small garage ideas as well as larger garage workshop ideas by getting involved at the beginning of the process. Get in touch now to register your interest for a free 3D render customised diagram of your current garage layout and what it can look like at all budget entry points, with no commitment needed.
Garage layout ideas come in all shapes and sizes, from garage makeovers to gyms. Have a browse of the garage gallery to see some of our other customers' finished garage flooring ideas. Not only residential projects, we also have enquiries about cool garage ideas all the way through to sophisticated commercial garage workbench ideas encompassing great quality garage storage solutions.
Garage conversion ideas usually move forwards with CAD drawings or an architectural sketch of before and after diagrams. Garage Pride's EVOtile loose laid virgin PVC tiles are instrumental in durability and colour resonance. They are made as a performance tile for garage flooring concepts.
Workshop storage ideas and garage tool storage ideas is the best place to start and to imagine the satisfaction of your new customised garage interior design. We provide you with energised garage wall ideas making your newly refurbished garage interior and an absolute delightful working environment. Get in touch with us today to discuss your garage flooring ideas.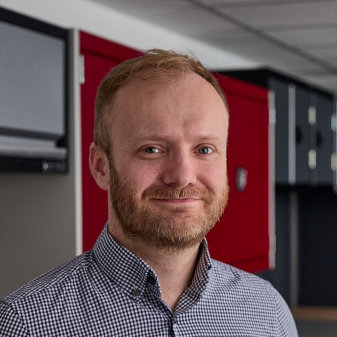 Richard Evans
Interior Design and Marketing Support
Richard uses a CAD system to create and render fantastic garage interior designs for prospective customers. He costs them out equipping Sales with everything needed to put together an exciting proposal.

He also manages the our website's content, products, prices and user experience liaising with the development company if more technical developments are required.

He monitors search engine performance and manages pay per click advertising and social media activity.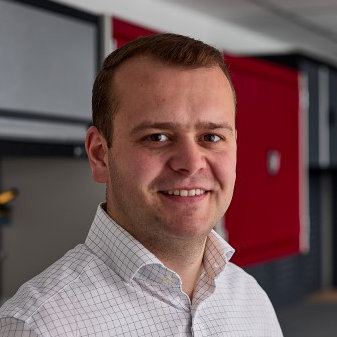 Matthew Hill
Business Development
Having previously worked in the construction and flooring industries, Matt joined in October 2022 to oversee the business development.

He now manages the sales and design team, as well as all aspects of installation projects. With plenty of experience in the industry, Matt is always happy to discuss any technical aspects of your design and advise you which solution will be best fitted for your application.
We're here to help
We are always happy to provide assistance with the selection of products on our website, and to discuss the differences between the various product options. Please give us a call.