Garage Interior Ideas
Garage interior ideas usually start with functional purpose and the need for garage cabinetry, workspace and effective and secure storage systems. An average garage interior consists of flooring, three walls, garage door entrance and ceiling or loft.
More luxurious garage interior ideas usually compliment the needs of the cars that they are home to. These can include electric shelving storage, strong statement design themes that embrace the colours of supercars, vintage vehicles and for hobbyists of more specialist car sports with dragster and racing cars.
Why not Get in touch today with our lead garage interior designer to overhaul your garage and bring more than just a new lick of paint or a declutter to drive forward your garage interior ideas.
Detached garage interior ideas, along with 3 car garage interior ideas and 2 car garage interior ideas are also very popular home garage interior ideas bought to us for consideration and overhaul. We can also offer ready to go styled garage storage and garage cupboards for all budgets including single car garage interior ideas as well as StorePanel Slatwall Storage shelving and worktops as more affordable choices for cheap garage interior ideas.
If you are short on space, then fear not! Small garage interior ideas are appealing for DIY and hobby craft work. Larger spaces occupied by classic motor car vehicles that rarely see the light of day often require some design interior ideas and there is always assistance for our customers with popular double garage interior ideas.
Steel assembly workshops and even metal garden shed structures and storage shipping containers make great workshop and tool storage areas. Garage Pride has a lot of experience helping customers with 3D render computer-aided-design diagrams to assist with metal garage interior ideas, steel garage interior ideas as well as rustic garage interior ideas.
Browse our Garage Cabinets to get some visual inspiration of how our EVOline cabinets, Bott Cubio cabinets or Sealey Garage and Workshop System could work hand in hand with your modern garage interior ideas. We have some cool garage interior ideas if you are looking for a home gym where you are always guaranteed your own workbench and cardio equipment at any time of the day or night.
Get in touch with Garage Pride today for your free 3D render proposal, we would love to hear about your custom garage interior ideas to guide you towards your ideal garage layout, embodying all those inquisitive house garage interior ideas.
Garage Interiors
Garage Interiors inspiration? Do you live in an organized garage living environment or do you need all your tools and machinery readily accessible within easy reach? Regardless of whether you prefer a tidy blank canvas with everything neatly stacked away, or workshops stacked high with tools on walls, Garage Pride has something to delight your expectations and realisations of modern garage interiors to help you achieve your goals. 
Beautiful garage interiors are popular to complement existing rustic garages with exposed beams, framed brickwork and cast-iron outdoor lighting. Sweeping electric gate traditional entrances to properties demand the experience of a beautiful garage interior. Garage Pride is the UK's leading garage interior design company, and we are always delighted to hear about your garage ideas so Get in touch today and we can send you a customised bespoke proposal for your perusal.
Garage Interiors are sometimes spaces often neglected or forgotten about spaces. A garage interior designer is someone who will look at your current garage purpose, function, look and usage. Once your needs for garage interiors are established, your ideas and garage dreams come to life. To better understand your visit to Garage Pride's website today, send us a message and tell us about your dream garage interior design, we would like to help and offer our leading expertise.
Garage Interior
Garage Interior makeovers sometimes start with the need to re-define the space in the garage, or in more broad terms have a garage clearout, garage sale to build relationships with neighbours, or just a declutter with trips usually to the recycle centre or the dump.
However, the declutter view is not shared by all members of the family. For some, garage interiors are a place of meaning, function, peace, nostalgia, family history and heirlooms. The well-used garage can be an escape to serve our most basic human desires and needs to fix, repair, cost save, renovate or create. All these views of what a garage interior either should or shouldn't be, drives a need to make good the garage interior that can be available for the whole family to use.
Garage Pride are here today waiting to hear about your good or bad garage situation and to schedule some time with you to work on a garage interior proposal. We can provide a grand reveal of what your garage could be like or simply what it needs to be like to better serve your needs of the unused or underserved space. 
Get in touch now for your free 3D render diagrams with before and after real life photos from Garage Pride – the garage interior designer.
Garage Interior Design Ideas
Garage Interior Design Ideas here at Garage Pride combine intentions to have one or several smart and functional storage systems, lighting to carry out tasks needed, adequate electrical and plumbing outlets as well as of course a functional garage door. This comes as standard when designing a bespoke garage interior for our customers.
Car garage interior design ideas have been around since Garage Pride started providing 3 car garage interior ideas for avid garage and workshop users. Some customers are looking for the top end of the market designs in terms of specialised capability and functionality to fully optimise their garage living environment. If this sounds like a project on your horizons, please get in touch with us today and let us send you a free 3D proposal showing before and after photos of your garage space.
Popular choices for garage interior design ideas are proposed by Garage Pride for customers looking for 2 car garage interior design ideas. Depending on the depth of a 2 car garage interior and requirements of a customer, whether their cars are daily or occasional tenants of the garage space, two car garage interior design ideas can bring some life changing workspace. It can also provide a storage proposal, lighting, ceiling features as well as improved garage flooring options.
The Garage Pride EVOtile is usually the start of the garage improvement journey for two car garage interior ideas and one car garage interior design ideas can also be designed into the customer's brief. The EVOtile totally transforms the look, functionality, purpose of the garage and has led some of our customers into a gradual improvement to their garages at a pace that suits their finances, timeframe or other agendas.
One car garage interior design ideas can also be planned and prepared to maximise space available. Garage Pride recently appraised and designed a project for a customer providing 3D visuals and plans as part of a brief for detached garage interior ideas. Just about any garage can be catered for, big or small, long or narrow. Get in touch with us today to find out how Garage Pride can give you the market's leading home garage interior ideas through a 3D render proposal free of charge.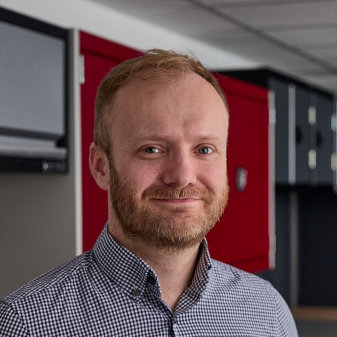 Richard Evans
Interior Design and Marketing Support
Richard uses a CAD system to create and render fantastic garage interior designs for prospective customers. He costs them out equipping Sales with everything needed to put together an exciting proposal.

He also manages the our website's content, products, prices and user experience liaising with the development company if more technical developments are required.

He monitors search engine performance and manages pay per click advertising and social media activity.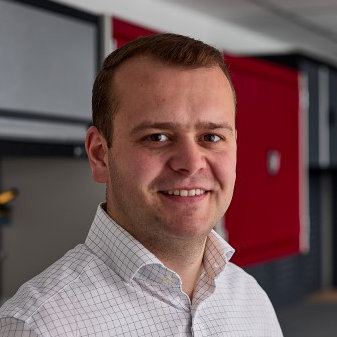 Matthew Hill
Business Development
Having previously worked in the construction and flooring industries, Matt joined in October 2022 to oversee the business development.

He now manages the sales and design team, as well as all aspects of installation projects. With plenty of experience in the industry, Matt is always happy to discuss any technical aspects of your design and advise you which solution will be best fitted for your application.
We're here to help
We are always happy to provide assistance with the selection of products on our website, and to discuss the differences between the various product options. Please give us a call.