Garage Refurbishment
Garage refurbishment is something we always recommend using a reputable and dedicated garage remodeling interior designer. If you are looking for Garage Pride customer testimonials, you can review our Garage Refurbishment Testimonials, or deep dive into the Garage Refurbishment Gallery to see our renowned capabilities in the UK market. 
A garage refurb is eventually tackled by a number of homeowners either down to non-usage of the space, de-cluttering or a more modern and user-friendly environment to carry out the tasks the garage was originally intended for. Garage Pride is the UK's market leader in garage refurbishment. 
Are you tasked with a prefab garage refurbishment or concrete garage refurbishment or facing a garage with the complexity of its aged asbestos roof? Cladding an exterior concrete garage is one way to improve the visual garden and kerbside appeal although inherently is falsely improving with a batten cladded exterior. 
We would always recommend you start water-tightening the roof and carrying out any essential maintenance works first and foremost. The next maintenance call for an old concrete garage could be the renewal of the wooden doors and tightened up hinges along with a good security lock. Check your lighting and electrical sockets ideally with a qualified electrician and you are good to start the fitment. 
Consider the function of your garage space and the reasons for your garage refurbishment. We recommend the first affordable transformation is a Garage Pride EVOtile PVC interlocking floor. If you are procrastinating a concrete garage refurbishment cost or sectional garage refurbishment project, then Get In Touch with us and we can help by providing 3D CAD visuals with no obligation.
Garage Pride specialise in internal garage refurbishment, using our garage interior design software, we can provide visual before and after photos alongside a no-obligation proposal if you are looking for concrete garage refurbishment near me. 
Garage Pride can offer a free consultation over email or phone for your next garage refurbishment cost if you are looking for a concrete garage refurbishment near me. All garages regardless of life can benefit from a light refurbish, or garage interior design. Concrete sectional garage refurbishment is quite common for those looking to functionally invest in the use of their garage internals rather than knocking down and replacing the entire structure at a huge cost for kerb appeal. Concrete garages at the back of houses can easily be screened with hedging or greenery to blend in with its surroundings more naturally. Get In Touch if you are considering a garage refurbishment near me and discover more insights and expertise with Garage Pride!
Garage Refurbishment Ideas
Garage refurbishment ideas can be small-reaching or quite extensive. We always recommend starting by fitting a new Garage Pride EVOtile floor. This can then be combined with painting the garage walls from their raw brick or old faded painted colour to a fresh light bright colour garage wall. This can radically transform the garage in one or two days or at a pace you are comfortable with.
Refurbishing a garage starts right here with Garage Pride. You may have a rustic oak wooden garage or Swedish timber garage and considering some garage refurbishment ideas. You could refurbish wood garage doors followed by a Garage Pride garage interior design modelled with our 3D CAD architectural and specialised garage design software.
When taking on garage refurbs, for some it is common to be limited by budgets versus the complexity. Undertaking project management of independent trades, their availability and overall timing of the entire garage refurbishment.
Having to deal with any unfinished or deprioritised DIY projects in the home can affect the whole family and their expectations and realisations, as well as the safety aspects of a garage project refurb being left in-situ. This is where Garage Pride have the best experience in the UK to propose, scope out and implement your next garage refurbishment ideas on time and in budget.
Get in touch today to tell us more about your next project so we can offer our help and expertise with no obligation. Check out our Garage Refurbishment Ideas Gallery here to see where our other customers have got their garage refurbishment ideas and to give you some inspiration for your next garage refurbishment.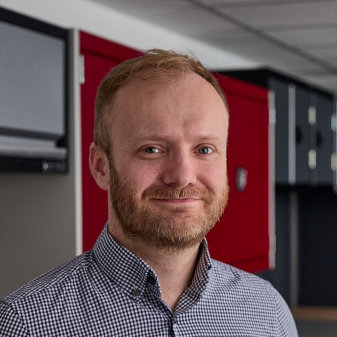 Richard Evans
Interior Design and Marketing Support
Richard uses a CAD system to create and render fantastic garage interior designs for prospective customers. He costs them out equipping Sales with everything needed to put together an exciting proposal.

He also manages the our website's content, products, prices and user experience liaising with the development company if more technical developments are required.

He monitors search engine performance and manages pay per click advertising and social media activity.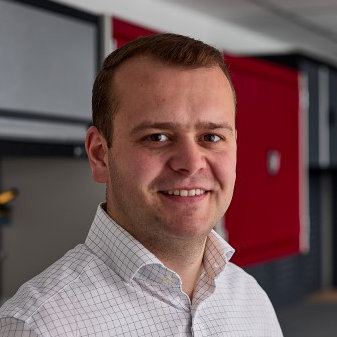 Matthew Hill
Business Development
Having previously worked in the construction and flooring industries, Matt joined in October 2022 to oversee the business development.

He now manages the sales and design team, as well as all aspects of installation projects. With plenty of experience in the industry, Matt is always happy to discuss any technical aspects of your design and advise you which solution will be best fitted for your application.
We're here to help
We are always happy to provide assistance with the selection of products on our website, and to discuss the differences between the various product options. Please give us a call.