Garage Renovation
Garage renovation is not just a building problem, a leaky roof, a damp issue or broken garage door. It is a great opportunity to review the status of your current garage situation, purpose, intent and future use.
Garage Pride is one of the UK's leading garage renovation companies and we are delighted you have visited our website. Get in touch by dropping us a message. We would like to show you garage renovation before and after visual proposals for your next garage renovation project, using our 3D CAD architectural software.
Garage renovation near me is often a phrase we hear from new customers. With online shopping, Garage Pride provide a free no obligation design proposal and we can send you this. If you provide us with photos and dimensions, we can provide you with a garage renovation cost. Typically, there are some back and forth revision changes to your requirements showcasing the new layout with units, worktops and finishes. 
Garage Renovation companies near me in the UK is Garage Pride's core ability and passion to provide top quality steel cabinets, PVC floor tiles as well as a fully comprehensive interior design visualisation service. We provide you with garage refurbishment ideas which is anything from the popular Garage Pride EVOtile flooring, Bott Cubio Cabinets, wall storage as well as garage accessories. Our 3D CAD design proposals will establish visually all of your garage refurbishment ideas as well as providing a garage remodel cost and garage remodel contractors. 
For the best garage renovations, you are in good hands. Garage Pride are the UK's experienced garage interior designers helping customers with their old garage renovation and detached garage renovation projects. You may be looking for some storage options, a new workbench, storage or a new interlocking easy to fit tiled floor to keep the concrete dust off your belongings. Garage Pride can cater for your small garage renovation project, if you are stuck for small garage renovation ideas for your single garage renovation, we are here to help.
Get in touch today if you want some free 3D visuals of your new garage renovation and want us to take the guesswork out of choosing what may or may not work for you. With our experience for all sorts of home garage renovation, we can provide you with an average cost of garage renovation if you are looking for a budget amount or in the process of assessing a garage renovation contractor or indeed struggling in your specialised trade search for garage renovation contractors near me.
Double garage renovation projects and concrete garage renovation are some of the more original garage interior design tasks we are committed to with our customers who want a new and improved garage with the existing floorplan and availability of space. To find out more about our modern garage renovation, get in touch with us today.
Garage Renovation Ideas
Garage renovation ideas are a growing trend at the moment, with people and families spending more quality time at home, outdoors and in their back gardens, the traditional garage is more than offering just a space to store old relics. Garage Pride has transformed the use of the traditional garage modernising it and making it an incredibly attractive place to function, capture a moment of downtime and have more design and tool storage features than a modern fitted kitchen has for cooking utensils.
Former garage to bedroom or study residential conversions are few and far between these days, because of the fierce competition of more attractive garden log cabin outbuildings with floor to ceiling triple glazed windows, high modern insulation offering a well-balanced immersion of nature into the garden whilst being in front of the screen leaving family life to continue in a separate abode. 
The growing trend of occasional log cabin garden buildings has ensured that residential garages remain garages to securely store cars, bikes, motorbikes from the weather and elements and provide a workshop area, sports equipment, store tools rather than squeezing a cordless drill and tool chest into the under stairs cupboard, utility room cupboard or bedroom wardrobe.
To help you with your small garage renovation ideas, a Garage Pride renovation idea can actually just start with brainstorming single car garage renovation ideas or detached garage renovation ideas on the phone with us. Garage refurbishment ideas all start here at Garage Pride and we would like to understand your needs and requirements or just lightly discuss options that are available to you. For remodeling garage ideas, get in touch with us today.
Garage floor renovation is easily accomplished with the Garage Pride EVOtile. Concreate garage floors are dusty and prone to permanent oil, grease and chemical stains which will be there to stay. Epoxy floors whilst may look good with their showroom appearance have a limited ten year life span on average. Any spillages on an epoxy floor must be cleaned up immediately as if left too long to sit with spilt abrasive liquids and household workshop cleaners, the floor finish becomes penetrated and permanently soiled. 
With the Garage Pride EVOtile, if there are any spillages that aren't wiped up in a jiffy, a simply replacement of the single very reasonably priced garage tile removes the stress and anxiety of damage to the entire floor effect, because the interlocking tiles are replaceable. The EVOtile appearance wise is also on par with an epoxy resin garage floor. There are many types of garage renovation ideas when it comes to flooring, epoxy garage floors are more complex to install than a easy-to-fit durable interlocking PVC tiled floor - the EVOtile has the best of both worlds.
If you are still unsure or want to run some garage restoration ideas past us, Get in touch and we can provide you with makeover garage remodel ideas to compliment your garage renovation ideas and concepts.
View the Garage Renovation Ideas Gallery for some other visual inspiration for garage rehab ideas. Our gallery garage renovation customer testimonials will also show you some awesome garage reno ideas that have been implemented to form a great garage renovation.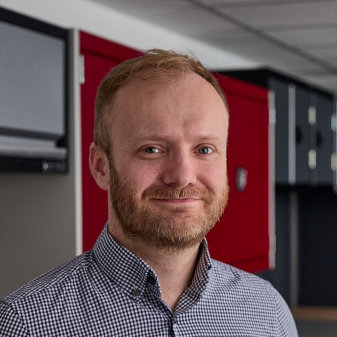 Richard Evans
Interior Design and Marketing Support
Richard uses a CAD system to create and render fantastic garage interior designs for prospective customers. He costs them out equipping Sales with everything needed to put together an exciting proposal.

He also manages the our website's content, products, prices and user experience liaising with the development company if more technical developments are required.

He monitors search engine performance and manages pay per click advertising and social media activity.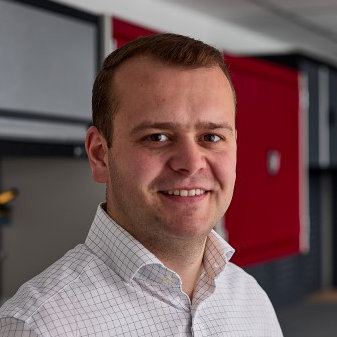 Matthew Hill
Business Development
Having previously worked in the construction and flooring industries, Matt joined in October 2022 to oversee the business development.

He now manages the sales and design team, as well as all aspects of installation projects. With plenty of experience in the industry, Matt is always happy to discuss any technical aspects of your design and advise you which solution will be best fitted for your application.
We're here to help
We are always happy to provide assistance with the selection of products on our website, and to discuss the differences between the various product options. Please give us a call.