Slatwall Panels
Slatwall panels have always been a popular choice in shops and retail shopping environments. Its popularity has grown four-fold in the last twelve months with more and more people wanting to introduce some style and functionality to their garage walls.
Garage Pride's slatwall panels are the UK's best panelling system for the modern garage. Confused or wondering what your garage may look like with slatwall panels fitted? Get in touch today and request a free 3D garage render to visualise your garage layout with either a partial slatwall panel wall, or an entire garage interior floor-to-ceiling design with full slatwall panels.
Why do people go for slatwall panels? Mould, mildew and water resistant panels always ensures a smart clean appearance which suits the garage environment particularly well with the temperature range from a cold UK winter to a hot summer's day. Garage Pride's slatwall panels are incredibly versatile and are well-engineered high density plastic panels. Designed with one structural purpose in mind, they provide strong accessory footings to hang or suspend your garage tool accessories, sporting equipment, bicycles and practically anything for easy and secure access.
Slatwall panels are available in 4ft and 8ft lengths, however, can be stacked and butted up to provide any size of slatwall panel wall. If you would like a 3D render visualisation of your garage with slatwall panels in any configuration, get in touch with us today. Alternatively, browse our slatwall panel gallery to get inspiration for your slatwall panels DIY installation.
Garage Slatwall
Garage slatwall storage systems can be fitted to some or all the walls of your garage or workshop. Fairly easy to hang on the wall, garage slatwall slots into metal install slatwall strips. Once the strips are fitted correctly to the wall behind the panels, the garage slatwall infrastructure provides underlying strength across multiple support points for all your garage accessories.
To discover the versatility of garage slatwall storage, consider and visualise your garage contents and newly appointed hanging organisation areas. The garage slatwall panels will provide secure and easy access with the benefit of freeing up garage floor space or walkway clutter. 
You may be familiar with the traditional vintage style wooden pegboard for garage storage which can still serve a useful purpose. However, wood deteriorates, attracts insects and gives an aged visual appearance. For the very latest garage slatwall panels, browse our slatwall storage panels and slatwall accessories.
It is not uncommon for some garage afficionados to kit out their entire garages with garage slatwall. This creates an incredible minimalist clean edge interior to compliment the empty shell of the garage, existing workshop, garage gym and provide complimentary slatwall space to feature bikes or a fabulous collection of cars. Garage slatwall is available in two different length sizes and delivers a phenomenal garage interior design you can experience! If you would like a free 3D render of your garage layout with garage slatwall panelling, please get in touch so we can help you create your dream garage!
Garage Slatwall Panels UK
Garage slatwall panels UK here at Garage Pride, are part of the new growing fashion and trend to dress and impress a garage or garage workshop. Slat wall garage organization can give you an entire blank canvas to start accessorising your garage wall beginning today. If you are unsure or would like to see a free visual 3D CAD technical drawing with before and after photos with no commitment, then get in touch here.
To securely fit your sports equipment, house your other garage accessories and tools, then consider a slat wall organizer with Garage Pride. Garage slatwall panels will give your garage function and purpose with incredible aesthetics. Already in the UK and have garage slatwall panels? Why not choose your garage slatwall accessories or a pre-prepared Slat Wall Garage Organization kit which contains all manner of heavy duty hooks and baskets. 
StorePanel heavy duty tool hooks can provide a hanging facility for several gardening tools at the same time. These universal hooks are the perfect accompaniment to your garage slatwall organizer. The StorePanel universal hooks are great small and subtle intrusions to hang all sorts of random and miscellaneous items on the garage slat wall storage systems.
A StorePanel heavy duty cradle hook has the upper safety support edges to safely stow away heavier garden power tools. These can include hover mowers, leaf blowers, hedge cutters chainsaws etc to be supported safely and securely on the garage storage slatwall systems.
StorePanel single prong hooks with small protruding anchorages can also be used to hang smaller items ad hoc on any Garage Slat Wall System. StorePanel bike hooks for bicycle perpendicular hangarage and heavy duty utility hooks can also leverage and finesse your Garage Slatwall Shelves or Slat Wall Organizer. 
For a free 3D CAD render technical visualisation of your garage or workshop featuring the popular and trendy garage slatwall systems, get in touch with us today.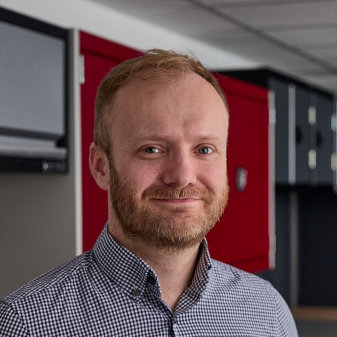 Richard Evans
Interior Design and Marketing Support
Richard uses a CAD system to create and render fantastic garage interior designs for prospective customers. He costs them out equipping Sales with everything needed to put together an exciting proposal.

He also manages the our website's content, products, prices and user experience liaising with the development company if more technical developments are required.

He monitors search engine performance and manages pay per click advertising and social media activity.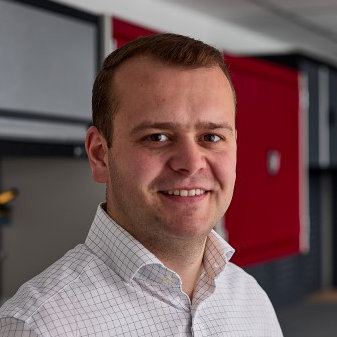 Matthew Hill
Business Development
Having previously worked in the construction and flooring industries, Matt joined in October 2022 to oversee the business development.

He now manages the sales and design team, as well as all aspects of installation projects. With plenty of experience in the industry, Matt is always happy to discuss any technical aspects of your design and advise you which solution will be best fitted for your application.
We're here to help
We are always happy to provide assistance with the selection of products on our website, and to discuss the differences between the various product options. Please give us a call.