Slatted Wall Shelves
Slatted Wall Shelves are the ideal embellishing and practical solution to provide storage panel walling solutions. This ensures your garage floor space is safe and organised. Slatwall garage storage provides you an easy and DIY-free method to re-organise your shelves and hanging storage areas at any time.
Slatted wall shelves provide the most robust garage wall shelving system for the modern garage. If your garage contains bicycles or hover mowers, you can hang these on the wall either vertically or horizontally with a Storewall slatwall system. Your slatted wall shelves can consist of any combinations of the popular slatwall tool holder and space-saving slat wall bike holder. Browse our range of slatted wall shelves to discover your next storewall slatwall system.
Garage Pride's wall storage system combines the best heavy duty StorePanel system. You can simply cover small areas of your garage walls as additions to your workbench areas as well as between your garage storage cupboards. Slatted wall shelves can also be fitted by one of our Slatwall installers to cover the entire wall to give your garage or workspace a blank canvas. 
Wall mounted garage shelving can be fitted using slatted wall shelves. These provide heavy duty wall mounted shelving solutions for every modern garage or workshop. Garage wall shelves come in all shapes and sizes, but rest assured with StorePanel Slatwall Storage you have the ability to fully customise your hook and tool hook organisation, as well as easily hang catch-all StorePanel basket storage. To find out more about your free 3D render garage design get in touch.
Slatwall Storage
Slatwall Storage is the most versatile storage system in the modern garage or workshop. Mould and water resistant it offers a well-designed and sophisticated garage storage system that can be completely tailored for every home or workshop owner.
Popular slatwall storage configuration options include the slatwall bike hook ideal for hanging your bicycle on the wall to free up that much-needed garage floor. An adult bike can take up to 180cm by 63cm floor space. Two bicycles can easily take up 128cm width by 180cm depth taking up some 2.3 square meters of your garage floor. Consider a slatwall bike rack configuration with a slatwall bike holder or slatwall bike hanger. A solution for garage shelving with bike rack is essential to free up that valuable garage space. 
The best slatwall storage system consists of multiple garage slatwall accessories including the slatwall power tool holder and slatwall broom holder. Garage slatwall panels can offer a continuous evolution of slatwall garage ideas because of the ability to serve you with the most comprehensive best garage slatwall system.
Any DIY slatwall storage includes heavy duty tool hooks, universal hooks as well as heavy duty hooks. StorePanel Slatwall storage really is the best slatwall for garage system available on Garage Pride. Motorised hi lift shelving is also another premium storage system. If you would like a free 3D render design of your current garage layout and how the best slatwall system for garage could benefit you, get in touch today!
Slatwall Installers
Slatwall Installers with Garage Pride are available nationwide for all your slat board installation needs once you have purchased a garage slatwall storage system from us. Every Garage Pride slatwall fitting is professionally installed easily fitting to any studded garage wall or brick masonry. Installing slat board using the install strips with its multiple individual stress loading points ensures your slatwall fitting will transform your conventional or unusual garage space. 
Installing slatwall in garage will not only provide a functional wall storage system but the visual and attractive appeal of your new slat wall panel installation will give you years of joy and pride. Garage slatwall installation is easy for the home DIY enthusiast with large L corner strips and U cap strips which finish off the slat board installation with clean protected edging.
The heavy duty thermoplastic slatwall fitting is superior to a wood slat wall installation because of the properties of waterproof, mildew and mould resistance. If you wish to optimise your slat wall panel installation even further, you can use standard wood working tools. Installing slat walls is a straightforward process with the instructions and guidance provided. Buy your slatwall garage wall storage panels and accessories here.
If you are considering buying slatwall garage accessories and are interested in our free 3D render proposal showing before and after photos of your garage or workshop, get in touch today! We can provide slatwall installers if you are looking for a slatwall installation near me or indeed slatwall installers near me as Garage Pride are nationwide.
Slatwall Storage System
Slatwall Storage System is the best tool and garage accessory storage system available for the modern garage or workshop. Garage Pride's slatwall tool storage offers StorePanel Shallow Baskets for small item access, as well as StorePanel Deep Basket accessories. 
Slat wall storage systems also offer Slatwall Flat Strip sections which enable panel joins to be concealed when butted up together in long garages. 
If your garage has a significant wall tool storage rack requirement, then browse one of Garage Pride's entry StorePanel 15 Piece Accessory Kits, the pre-prepared StorePanel 21 Piece Accessory Kits or fully fledged maximum StorePanel 28 Piece Accessory Kits. These are great tool storage rack garage solutions which will transform your garage's slatwall functionality and appearance.
Garage Pride's slatwall storage system also has a complimentary range of storage cabinets for garage and workshop owners perhaps searching for slatwall cabinets. We offer an impeccable range of UK leading garage cabinets, ranging from the Garage Pride evoline cabinets, through to the Sealey Garage and Workshop system into the Bott Cubio cabinets all of which are fully customisable with colour, size and shape to harness your slatwall storage system.
If you are still unsure of the dimensions, sizes or attributes of the slatwall storage system and how it would fit or look in your garage, we offer a free 3D render using our leading garage design software.
Get in touch today and tell us all about your requirements. We can provide before and after visuals and offer our expertise as the UK's leading garage interior design company.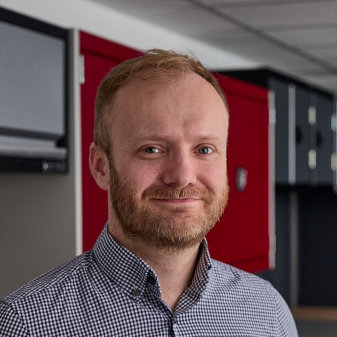 Richard Evans
Interior Design and Marketing Support
Richard uses a CAD system to create and render fantastic garage interior designs for prospective customers. He costs them out equipping Sales with everything needed to put together an exciting proposal.

He also manages the our website's content, products, prices and user experience liaising with the development company if more technical developments are required.

He monitors search engine performance and manages pay per click advertising and social media activity.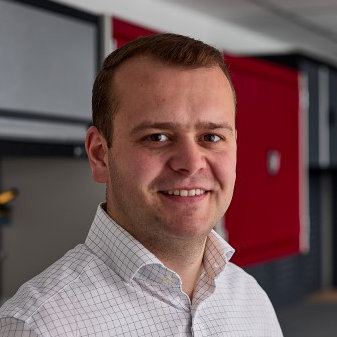 Matthew Hill
Business Development
Having previously worked in the construction and flooring industries, Matt joined in October 2022 to oversee the business development.

He now manages the sales and design team, as well as all aspects of installation projects. With plenty of experience in the industry, Matt is always happy to discuss any technical aspects of your design and advise you which solution will be best fitted for your application.
We're here to help
We are always happy to provide assistance with the selection of products on our website, and to discuss the differences between the various product options. Please give us a call.