Wall Mounted Tool Storage
Wall Mounted Tool Storage is a great use of wall space to provide ready-to-access capability to carry out DIY or other tasks in the home garage. Even the floor space of a tool bag or tool chest can be maximised with wall mounted tool storage. Browse our wall mounted tool storage products.
Tool bags will always have their space for transporting and storing tools long term. However, tools and machinery in the home or workshop needs to be organised and accessible to save time searching for mis-placed, lost or unavailable tools that have been left for example in the boot of a car. It is not uncommon in the family home to go out and buy the tool that's needed because it can't be found or is buried under a bunch of other tools that could be well placed in wall mounted tool storage cabinets. The time and cost saving of wall mounted tool storage can help you plan, visualise and save time preparing for your next garage or workshop job because your tools are not out of sight or out of mind.
Wall mounted tool storage systems from Garage Pride vary in size and shape depending on the design of wall mounted tool storage you are looking to acquire. Modular and corner cabinets are available in Matching Garage Pride, Sealey and Bott.
For DIY wall mounted tool storage, Garage Pride have the perforated back panel a 525mm that is a modern and solid robust version of the old traditional wooden pegboard. This DIY wall mounted tool storage system can be fitted perfectly between worktop surfaces and cupboards.
Essentially, a wall mounted tool storage rack such as the Bott Cubio Wide Wall Cabinet is a smart lockable and safe designer system to hold and contain the display of your hand tools. A wall mounted tool storage organizer such as the Sealey modular corner wall cabinet maximises the use of corner space with a gas strut functional door opener. The optimum size and wall mounted tool storage fixings allow other items to be stacked neatly on top.
Wall Mounted Garage Storage
Wall Mounted Garage Storage has moved on since the days of overloaded 10mm wooden shelves with metal shelf bracket supports, overloaded contents causing shelves to become wonky and out of shape. Garage Pride has well engineered and designed wall mounted garage storage so you can harness, arrange, re-arrange, stow and lock away your tools and power garage machinery neatly and efficiently with pride. 
Browse our range of wall mounted garage storage systems including the Bott Verso Wall Cupboard which is 1050mm wide and 350mm deep with 600mm height through to 900mm height. These wall mounted garage storage organizer inspired high-end designed units are totally customisable in blue, red, light grey and dark grey.
For the best wall mounted garage storage system get in touch, if you have a small garage space or a large garage workshop, Garage Pride can provide you with a free 3D CAD design render. This will enable you to pick and choose the wall mounted garage storage racks and wall mounted garage storage solutions.
An alternative to lockable and secure wall mounted garage storage cabinets is garage slatwall panels with the addition of wall mounted garage storage hooks ranging from StorePanel single prong hooks through to wall mounted garage storage hooks heavy duty.
Still considering a wall mounted garage storage system and need some design inspiration? Browse our wall mounted garage storage gallery or read out testimonials. Get in touch for your free 3D CAD design proposal with no commitment needed!
Metal Garage Storage Units
Metal garage storage units from Garage Pride match the robust and secure properties of your metal garage, or your requirements for metal storage units to fit in your garage. Browse Garage Pride evoline metal garage storage units here. We also offer top of the range Bott Cubio metal garage storage units for your metal storage needs.
Floor-standing solid steel garage cabinetry can compliment any existing range of metal garage storage units you may already have. If you have seen our range of metal garage storage units and would like to go out with the old, and in with the new garage furniture, then get in touch today. We can provide a free 3D CAD design brief featuring any range of metal garage storage units to fit your bespoke garage floor space. Browse our metal garage storage gallery. 
If you are looking for metal garage storage shelves browse our heavy duty racking and metal garage storage shelves range. Garage Pride stock the best range of metal extendable, metal extensions and heavy duty racking that can hold up to 640kg CPL capacity per level. Our industrial metal garage shelving unit and over bonnet metal garage shelving unit are popular for limited workshop spaces to maximise height in smaller garages. If you are looking for hard-wearing metal shelves for garage interiors, or garage shelving steel composites, then browse our range of metal shelves for garage.
For a free 3D CAD design showcasing metal garage storage units for your garage or workshop, get in touch today, no commitment needed!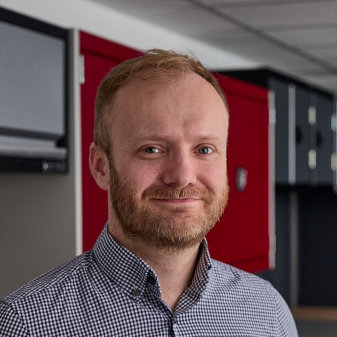 Richard Evans
Interior Design and Marketing Support
Richard uses a CAD system to create and render fantastic garage interior designs for prospective customers. He costs them out equipping Sales with everything needed to put together an exciting proposal.

He also manages the our website's content, products, prices and user experience liaising with the development company if more technical developments are required.

He monitors search engine performance and manages pay per click advertising and social media activity.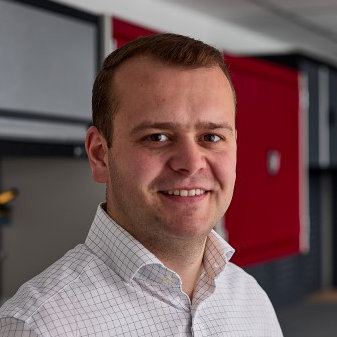 Matthew Hill
Business Development
Having previously worked in the construction and flooring industries, Matt joined in October 2022 to oversee the business development.

He now manages the sales and design team, as well as all aspects of installation projects. With plenty of experience in the industry, Matt is always happy to discuss any technical aspects of your design and advise you which solution will be best fitted for your application.
We're here to help
We are always happy to provide assistance with the selection of products on our website, and to discuss the differences between the various product options. Please give us a call.