Workshop Wall Storage
Workshop wall storage is the ideal storage to have close to your workshop surface. If you have traditional workshop wall shelves or a workshop wall organizer that is in need of replacement or modernisation, consider one of Garage Pride's workshop wall cabinets. A Garage Pride workshop wall organiser will provide you all the storage you need for your work shed and can provide storage of small bits with a Bott Cubio tray organiser. This has the benefit of stockpiling useful components in an organised fashion, rather than loose and scattered around in your workshop wall storage cabinets.
The quality of Garage Pride workshop wall storage solutions is market leading, as every design feature has been carefully engineered to provide the best workshop wall storage experience. Our range of workshop wall storage cabinets include gas strut lifting doors, double lined pegboard style doors and insides, as well as structural galvanised steel and lockable metal casing. The result of Garage Pride's workshop wall storage makes any workshop look sophisticated and well-designed fit for purpose. Just browse our workshop wall storage gallery to see other customers' garage interior designed installations.
Every mechanical part on our workshop wall storage combo units has meticulously designed components on all functioning working parts. The drawer units in our workshop wall cabinets contain drawer mats to stop all your tools rattling around on hefty drawer close and open actions. Ball bearing slides ensure a smooth gliding action in and out easily with no resistance. 
We can provide a free 3D CAD design render highlighting and showcasing all configurations possible of workshop wall cabinets and workshop wall storage. Get in touch here.
A Sealey Superline Pro 4 Cabinet Set consists of an excellent array of workshop wall storage cabinets including two overhead gas strut opening workshop wall mounted shelving cabinets. This workshop wall organiser also includes the double metal perforated workshop wall racking. This type of workshop tool wall storage is ready for full customisation with gripper hooks, long cable hooks or an entire 40 piece tool hook kit. The Sealey Superline Pro unit benefits from workshop wall shelves in this workshop wall tool storage cabinet set.
Whether you are looking for Bott Cubio Cabinets with built in workshop wall shelves, a Sealey Garage and Workshop System featuring numerous workshop wall organizer drawers and overhead cupboards or a Garage Pride modular cabinet workshop wall tool storage solution, we can help you.
Get in touch now for your free 3D render plan featuring workshop wall storage cabinets access to workshop tools and garage.
Tool Slatwall
Tool Slatwall is available now from Garage Pride and provides the best slatwall system for garage interiors. Garage Pride's StorePanel Slatwall Storage Systems offer multiple uses and capabilities, across the best quality perforated boards and its accessory family available.
Tool slatwall and slat board hooks secures your tools and accessories. It works best when sandwiched between the worktop and overhead cupboards at eye level and within close reach.
The perfectionist's best slatwall system for garage design starts with Garage Pride's floor to ceiling StorePanel Slatwall Storage System available in 8ft Tool Slatwall panels to provide that showroom feel to their collection of motorcars and motorbikes. Please contact us today or call us, as these extra-long units require further transit and carriage protection. 
For the non-perfectionist who will be using their slatwall to hang and position tools, garage and sporting accessories, then the second best slatwall system for garage are the 4ft panels available here. Don't forget to order the Tool Slatwall flat strips to feature over adjoining tool slatwall panels when they are butted up together horizontally.
Starting with the full floor to ceiling tool slatwall concept, we recommend starting at the top hard to reach areas that may or not require a footstall to reach. Install a slatwall ladder hook either side across the top of your tool slatwall and then beneath you can start installing your slat board hooks.
Slatwall double hooks can be positioned horizontally underneath the slatwall ladder hooks. Garage Pride stock the StorePanel Heavy Duty Tool Hook and the StorePanel Heavy Duty Universal Hook, as well as the abridged Heavy Duty Utility Hook which is a unique wide version of slatwall double hooks offering more horizontal stability.
Slatwall broom holder hooks can traverse a small wall section by the garage entrance to offer easy access from the outside to all your garden tools. You can fit a slatwall broom holder for each of your garden maintenance tools such as spades, garden rakes, forks, brooms and brushes. Slatwall broom holders being positioned close to the outside is advantageous to keep any dirt and debris descending from these tools on to your garage tile floor and allows sweeping in an easy quick fashion.
With your new tool slatwall, you can choose where to dock your new slatwall utility hooks. You can give some consideration to the design of your DIY slatwall garage area where you regularly carry out jobs around the home and workshop. This can include ease of power tool accessibility by fitting a slatwall power tool holder or two, a slatwall drill holder for the home drill and a slatwall screwdriver rack for easy access.
The slatwall workshop can be a work-in-progress in terms of garage organization. The area for your slatwall workbench provides a new home for your slatwall screwdriver holder area and other slatwall board hooks. A Single prong slatwall hook area for tools and smaller items as well as a StorePanel shallow and deep baskets if you have been considering a slatwall magnetic tool holder and want a neater alternative.
Slatwall Tool Storage
Slatwall tool storage is the latest designer and practical way to store your tools in the garage or workshop. Slatwall tool storage using slatwall hooks and slatwall fittings can have partial or full floor-to-ceiling configurations to include multiple rows or positions of the popular slatwall tool holder. Slatwall tool hooks sometimes called 'Slatwall Tools' come in all shapes and sizes including utility duty tool hooks, bike hooks, heavy duty utility hooks and universal slat board hooks.
Garage Pride have the best range of genuine best StorePanel Slatwall tool accessories available. These include but are not limited to slatwall tool holders, popular slatwall hooks as well as corner strip slatwall capping and many other types of slatwall hooks and slatwall fittings. 
Slatwall tool hooks can consist of two sizes of Single Pronk Hooks in 2.5" and 5" variations. An average slatwall tool holder can just about support or hold any tool or garage and workshop accessory.
Heavy duty slatwall tool accessories include the StorePanel Universal Hook and other StorePanel slatwall tool hangers such as the StorePanel Bike Hook and Heavy Duty Utility Hook.
Slatwall tool storage has great tool storage benefits because of its thermoplastic high density wall panels which are mould-free, mildew and water resistant. If you are stuck for ideas designing your slatwall tool storage garage or workshop, we can provide you with a free 3D CAD Slatwall Tool Storage design, just send us some measurements and before/after photos. Browse our slatwall hooks and slatwall fittings.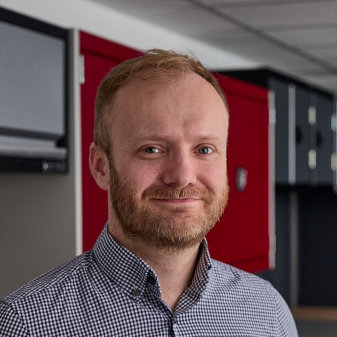 Richard Evans
Interior Design and Marketing Support
Richard uses a CAD system to create and render fantastic garage interior designs for prospective customers. He costs them out equipping Sales with everything needed to put together an exciting proposal.

He also manages the our website's content, products, prices and user experience liaising with the development company if more technical developments are required.

He monitors search engine performance and manages pay per click advertising and social media activity.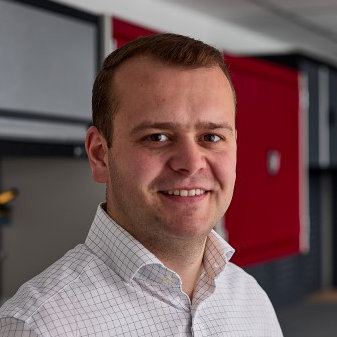 Matthew Hill
Business Development
Having previously worked in the construction and flooring industries, Matt joined in October 2022 to oversee the business development.

He now manages the sales and design team, as well as all aspects of installation projects. With plenty of experience in the industry, Matt is always happy to discuss any technical aspects of your design and advise you which solution will be best fitted for your application.
We're here to help
We are always happy to provide assistance with the selection of products on our website, and to discuss the differences between the various product options. Please give us a call.